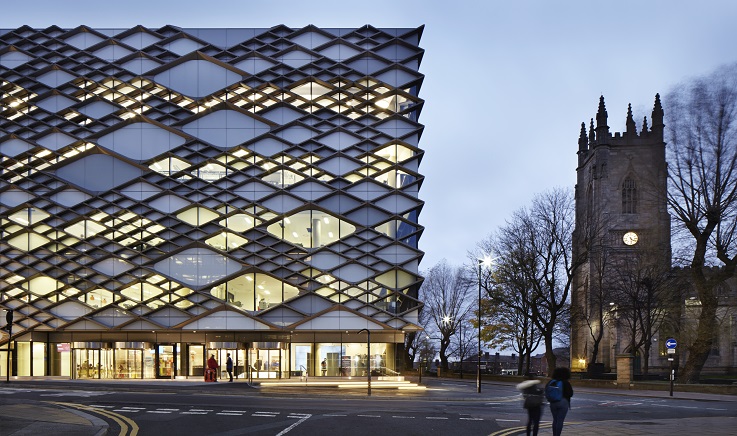 Date and Time: Tuesday 22 January 2018, 12.30pm – 4.00pm
The ESRC White Rose DTP is delighted to invite you to an Advanced Quantitative Methods Taster Event, hosted and chaired by Professor Gwilym Pryce.
The aim of this training event is to provide doctoral researchers with an introduction to a range of advanced quantitative methods and analytical techniques that are commonly used in social science.  It will give participants the opportunity to identify methods relevant to their own research.
Programme of the Day
Time

Session

12.40pm – 12.45pm
Intro from the Chair

Professor Gwilym Pryce, Director of the WRDTP AQM Training and Development Group & Co-Director of the ESRC CDT Data Analytics and Society, University of Sheffield

12.45pm – 1.15pm
Multi-level Modelling

Dr Gwilym Owen, Postdoctoral Research Associate, Sheffield Methods Institute, University of Sheffield

1.15pm – 1.40pm
Structural Equation Modelling

Dr Todd Hartman,  Director of University of Sheffield Q-Step Centre & Senior Lecturer in Quantitative Social Sciences, University of Sheffield

1.40pm – 2.05pm
Social Network Analysis

Dr Nema Dean, Senior Lecturer, School of Mathematics and Statistics, University of Glasgow

2.05pm – 2.20pm
Break (refreshments provided)
2.25pm – 2.50pm
Causal Inference

Dr Meng le Zhang, Research associate, Sheffield Methods Institute, University of Sheffield

2.50pm – 3.15pm
Spatial Modelling

Dr Dan Olner, Research Associate, Sheffield Methods Institute, University of Sheffield

3.15pm – 3.40pm
Spatial Data Visualisation

Professor Alasdair Rae, Professorial Fellow, Urban Studies and Planning, University of Sheffield

3.40pm – 4.00pm
Q&A Session
Delegates will have the the opportunity to ask the speakers questions about particular methods at the end of the final session.
Students are responsible for arranging travel to and from the All Cohort Training sessions.  You will be reimbursed for reasonable travel expenses upon presentation of original receipts/tickets (no photocopies or credit card receipts will be accepted) and completion of the relevant expense claim form/process via your Department/School. We cannot reimburse travel costs for students in their writing up/overtime year.
This Advanced Quantitative Methods training is compulsory for the following ESRC funded PhD research students:
2018/2019 cohort students on a +3 PhD scheme
2017/2018 cohort students on a 1+3 PhD scheme
This training is also open to all non ESRC funded PhD research students.
Book your place now