Date and time: Wednesday 3 April 2019, 1.00pm – 4.00pm
In this exciting workshop, we showcase diverse contexts and studies where researchers use qualitative, arts based methods. These include music, film, photography and other media in curating research-creation events. Students will gain an appreciation of how creative approaches and methods can be used creatively in
Framing research questions
Working participatively
Working with marginalised groups
Disseminating and sharing knowledge
Workshop Leaders
Professor Catherine Conlon, Trinity College, The University of Dublin.
Professor Conlon's research interests include; women's fertility, socio-cultural surveillance of women's sexual and reproductive bodies and intergenerational relations. Catherin is a member of the TCD Creative Arts Practice Research team and has worked with arts practitioners including Dr Evangelia Rigaki, TCD School of Music and film-maker AnneMaree Bailey to explore productive modes of trans disciplinary inquiry.
Dr Neil Carey, Faculty of Health, Psychology and Social Care, Manchester Metropolitan University
Dr Neil Carey has been the Principal Lecturer in Internationalisation at Manchester Metropolitan University since 2006. His research combines social science research methods with his interest in the cultural constructions of sex/uality, in particular the ways in which sex/uality and gender are shaped for and by a range of identity positions and stages in the life-cycle through research methods, cultural story tropes and institutional politics.
Dr Andrew Stevenson, Faculty of Health, Psychology and Communities, Manchester Metropolitan University.
Dr Andrew Stevenson is a Senior Lecturer at Manchester Metropolitan University's Psychology Department since 2010. His research interests include cultural and cross-cultural issues in psychology; cultural geography; ethnography and sensory ethnography as a research method; and ethnographic film and other visual methods.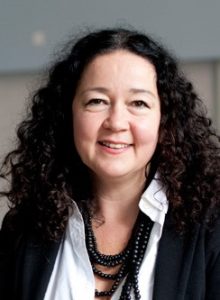 Professor Rebecca Lawthom, Faculty of Health, Psychology and Communities, Manchester Metropolitan University.
Professor Rebecca Lawthom is an academic Professor teaching undergraduate and postgraduate courses in psychology which encompass community psychology and/or qualitative methods. Her research interests are in community psychology; disability and feminism; qualitative, creative and collaborative research methods.
PLEASE NOTE: Students are responsible for arranging travel to and from these Pathway Specific Training sessions. The WRDTP cannot reimburse travel costs to these sessions.
This is a Well-being, Health and Communities (WHC) Pathway training Workshop open to students on the WHC or the Education, Childhood and Youth (ECY) Pathway. This workshop is open to students from all stages/ years of their PhD research including MA Social Research students.
For any queries regarding this training session, please email the training organiser Professor Rebecca Lawthom via
r.lawthom@mmu.ac.uk
Book your place now