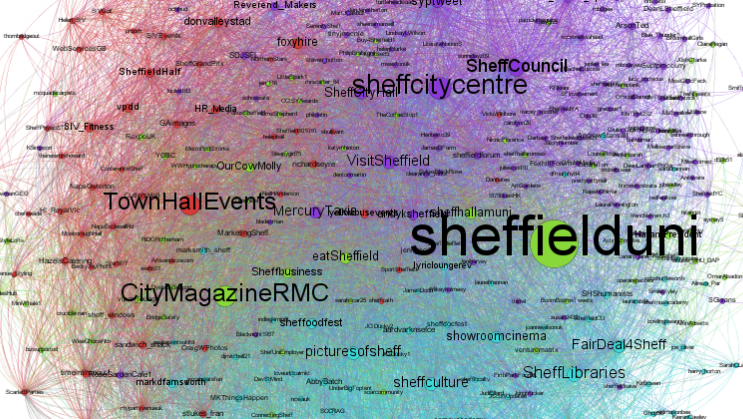 Data, Communication and New Technologies (DCT) & Advanced Qualitative Methods (AQUALM) joint workshop
Date & Time: Wednesday 17 October 2018, 1.00pm – 5.00pm
In this workshop participants will look at the components of social networks – individuals and connections between them within friend lists, conversations and other connected content.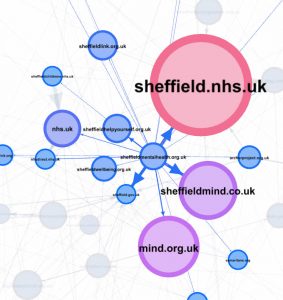 Represented as nodes and edges within graphs these can represent communities, conversations and content maps and can answer questions about interpersonal connection and communication, influence and power.
Using simple tools you will identify and use key metrics that describe positions and roles within digital networks to interrogate questions about the actors that you identify.
Workshop Leader: Chris Birchall
Chris is a lecturer in Digital Media, convener of the Digital Culture research group, and a member of the Political Communication and Centre for Digital Citizenship research group.
Chris' background is in professional software and web development, having worked in a variety of positions in IT companies, as a freelance, in the voluntary sector, the NHS and within Higher Education.
Workshop Outcomes:
Students will gain an understanding of the components and structures of digital social networks; harvest data from digital platforms that fits within these structures; analyse this data through metrics and visualisations to gain insight into online social dynamics.
PLEASE NOTE: Students are responsible for arranging travel to and from these Pathway Specific Training sessions. The WRDTP cannot reimburse travel costs to these sessions.
PLEASE NOTE: Students are advised to bring their own laptop to this workshop, as you will have the opportunity to download free analytical software, and use your own data in the practical workshop. For students without access to a laptop, on site computers may be used.
This is a
DCT Pathway
Workshop open to DCT Pathway PhD students and MA  social sciences research students. Places are limited so please book early to avoid disappointment.
Book your place now