DTC Matters
18th Edition
Welcome to the eighteenth edition of the White Rose Social Sciences DTC newsletter; "DTC Matters".
The White Rose Doctoral Training Centre was launched in November 2011. Read more
This newsletter is issued quarterly and includes NEWS AND EVENTS, TRAINING AND DEVELOPMENT OPPORTUNITIES, PATHWAY NEWS, ESRC NEWS and FEEDBACK ON FEEDBACK. If you would like to submit an article for a future edition of DTC Matters or provide feedback on any of the featured articles, go to 'News' and click 'New Article +' button
WRDTC Advanced Training
AQM: Modelling Non-Continuous Outcomes and Panel/Longitudinal data using STATA, 8-9 May 2017, University of Sheffield – recommended for first-year PhD researchers
AQM: Introduction to Structural Equation Modelling using Mplus, 26 May 2017, University of Sheffield
AQM: Data management using SPSS syntax, 23 May 2017, University of Sheffield
AQM: Introduction to Multi-Level Modelling, 22 June 2017, University of Sheffield
Realist Methods, 18 July 2017, University of Leeds (registrations open on 1st June 2017)
WRDTC Advanced Training Report: Researching Lives Dynamically Through Time, 6-7 April 2017, University of Leeds
By Jo Dagustun (Human Geography Pathway, University of Leeds)
It was a real privilege to spend two full days with Bren Neale on this course in April. Bren is a widely-acknowledged and well-respected expert in the field of qualitative longitudinal research (QLR), and also, as it turned out, a great teacher. The two days were well-organised, including a great mixture of lecture and group work, with plenty of time for questions along the way. As well as providing a highly informative and interesting introduction to QLR, and the importance of a temporal perspective, Bren was hugely inspiring as a thoughtful end-of-career scholar, who has clearly dedicated her working life to social research which she believes should make a real difference to people's lives. It was also lovely to see how well Bren knew the literature she was citing. I'd really recommend this course to all PhD students/ early career researchers interested in qualitative research, QLR or not.
UKDS Data Impact Fellowships

Are you a post-doctoral researcher or PhD researcher based in a UK university? Do you use UK Data Service data in your research with a focus on impact? If so we are offering you the opportunity to be awarded one of our Data Impact Fellowships. Five awards are offered to the value of £2,000 per Fellow and the programme will run over 2 years from September 2017.
As a UK Data Service Data Impact Fellow we'll help you promote your research through blogging, becoming a data citation practitioner, developing impact case studies and enhancing your profile. The Data Impact Fellows 2016-2018 will provide support by sharing their experiences and advice on developing research impact.
Sheffield University Mixed Methods Education and Research (SUMMER), 15 June 2017, University of Sheffield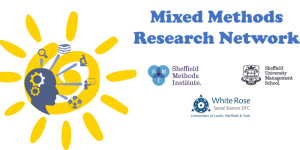 Mixed methods are becoming increasingly popular among researchers, yet training opportunities are scarce. SUMMER is a FREE one-day workshop which aims to promote the rigorous and innovative use of mixed methods. The workshop will take place at Interdisciplinary Centre of the Social Sciences (ICOSS) at the University of Sheffield. Spaces are limited, so booking is essential.
This workshop will consist of three sessions, each one targeting a different aspect of a mixed methods approach: 1) philosophical viewpoints; 2) study design and data collection and 3) integration, interpretation and presentation of mixed methods data.
Summer Institute in Qualitative Research: Putting Theory to Work, 10-14 July 2017, Manchester Metropolitan University
Learn about the latest in theory and methodology, in dialogue with leading international theorists. For qualitative researchers looking for stimulating engagements with theory, from doctoral students to more experienced researchers, in education, social sciences, health and caring professions, arts and humanities.
Traversing Boundaries: Interdisciplinary Social Research, 25 May 2017, University of York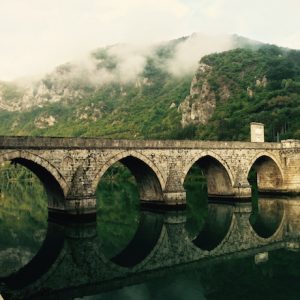 There is increasing interest in interdisciplinary research within the Social Sciences due to its ability to create impactful new knowledge and insights. But, what does this mean in practice? This conference will explore this and other questions.
Nothing about us without us, 27 May 2017, University of York
A half-day research symposium exploring the ethical and methodological issues in researching with, and working co-productively with people whose disability/illness means they lack the capacity to 'consent'. The event is taking place 1pm-5pm on Friday 27th May at York Law School.
My food – My decision: a Conference, 9 June 2017, University of York
Postgraduate researchers are invited to the conference 'My food – my decision'. The conference discusses how to empower people with nutrition knowledge to support their food-related choices. The deadline for paper and poster presentations is 10 May 2017.
WRDTC Student-led Interdisciplinary Networks
Challenging Academic Debates: Decolonising Knowledge Production, 24 May 2017, University of Leeds
Challenging Academic Debates: Decolonising Knowledge Production is the second conference put forward to bring into focus a political and decolonial agenda of activities, debates and research in the School of Sociology and Social Policy at the University of Leeds. The focus of this event is to critically consider the practicalities and future(s) of Decolonising Knowledge Production in ways that inspire reframing academic practices of teaching, research, producing knowledge and networking in and beyond academia.
Find out more about Interdisciplinary Networks
Education Pathway: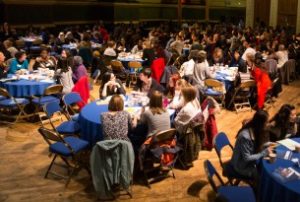 Two conferences focusing on Education are taking place in May: the WRDTC Education Pathway Fifth Research Student Conference on 9th May in Sheffield, and the 11th Research Students' Education Conference on 17th May in Leeds. All PhD researchers in the White Rose DTC, whose research interests include Education, are encouraged to participate.
A webinar by Professor David Hyatt (School of Education, University of Sheffield) on the topic of Learning to Read More Critically: Some Conceptual Tools From Critical Discourse Analysis took place on 24 April 2017. PhD researchers from Leeds and York, as well as Sheffield, were able to participate in the webinar.
Security, Conflict and Justice Pathway:
Policing Futures: Contexts, Practices and Debates, 7 June 2017, University of Leeds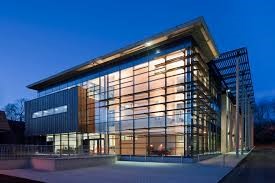 As part of the British Sociological Association's regional postgraduate event series, we're delighted to announce a forthcoming one-day postgraduate research (PGR) conference hosted by the University of Leeds' School of Law. The event, entitled 'Policing Futures: Contexts, Practices and Debates', is to take place on Wednesday 7th June 2017. Also supported by the White Rose Doctoral Training Centre's Security, Conflict and Justice Pathway, and the N8 Policing Research Partnership, the conference will facilitate a vibrant and constructive forum in which postgraduate researchers are encouraged to present their research on the developing contexts, practices and debates inherent within contemporary policing. The conference will also feature contributions from a number of established scholars, including a keynote address from Dr Ben Bradford (University of Oxford).
Sociology Pathway:
Thematic Analysis Workshop, 8 June 2017, University of Sheffield
This workshop will provide an opportunity for researchers to explore different approaches to, and varieties of, TA and the relationship between TA and other analytic approaches.
Branching Out in Research, 13 June 2017, University of Sheffield
Hosted by the Department of Sociological Studies at the University of Sheffield, this conference aims to explore how we can look beyond the usual realms of social research, in terms of topic areas, social groups and methodology. The event also aims to bring together postgraduate research students and early career researchers from social science and related disciplines to present their research and ideas, build networks and develop presentation skills.
Linguistics and Language Sciences Pathway:
Mixed Effect Modelling Workshops, 8 and 15 May 2017, University of Leeds
Language@Leeds is organising three workshops on mixed-effect modelling of linguistic data. The first two will take place Monday 8th of May and a week later on 15th of May from 1-4pm (each day).  They will be followed by a 2-day workshop on random effect structures in multilevel modelling on the 5th and 6th of June. 
Politics and International Relations Pathway:
White Rose Annual Politics and International Relations Colloquium, 22 May 2017, University of Sheffield
Hosted by the University of Sheffield's Department of Politics, the White Rose Annual Politics and International Relations Colloquium will bring together PhD Candidates from across the universities of Leeds, Sheffield and York and provide an opportunity for inter-institutional collaboration and networking.
Planning Pathway and International Development Pathway
Colloquium: Demystifying Qualitative Analysis, 25-26 May 2017, University of Sheffield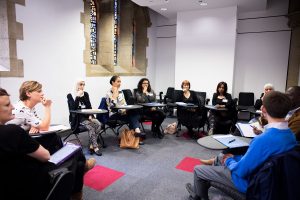 Two day colloquium focused on Qualitative Analysis processes and approaches. Researchers will share their experience with different aspects of qualitative analysis, answer questions about their craft and practice, emphasising how they have dealt with the complexity of the analysis process. The two days will be split between presentations in the morning and discussions in the afternoon.  Participants will develop a better understanding of qualitative research analysis approaches and methods, whilst engaging in an active collaborative and multidisciplinary learning experience, focused on a combination of theoretical and practical sessions.
Management and Business, Accounting and Finance and Work Psychology Pathway
Crossing Boundaries: preparing for careers and influence in government, industry and business consultancy, 22 May 2017, University of Leeds
This exciting one-day PGR workshop event brings together an array of top-level speakers to discuss and share their experiences on how to leverage your academic qualifications and advanced research training skills to build and pursue careers or influence in government, industry and business consultancy, crossing the traditional university boundaries for a richer post-PhD career.
Remember to check the Training & Events page and the News page of the WRDTC website for an up to date list of upcoming events.

The next ESRC Festival of Social Sciences – now in its fifteenth year – will take place from 4 to 11 November 2017. Last year, 270 events took place across the UK as part of this Festival, with wide ranging topics and involving a large and varied audience.  This year, the Festival aims to involve more early career researchers as organisers. There is still time to apply to run a non-funded event – see details on the ESRC website.
[ESRC Students Only] 2017 ESRC DTC Conference, 15-16 June 2017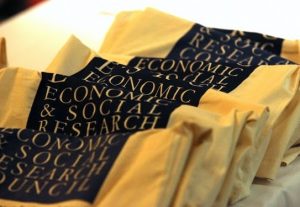 The UCL and Bloomsbury DTCs are hosting the annual ESRC DTC Conference this year. The Conference will take place in London on 15-16 June 2017.
The conference is open to all ESRC-funded PhD researchers at any stage of their research, as well as current ESRC-funded Masters students.
Details of the event can be found on the conference website. (Please note, if you find the Eventbrite page requires a password, please use ESRC 2017 to access the page).
[ESRC Students Only] Pathway Transition (DTC to DTP)
All ESRC-funded PhD researchers in the WRDTC and their supervisors will be contacted by the DTP office, and will be asked to choose  one of the new WRDTP Interdisciplinary Training Pathways. If, after consultation with your supervisor, you would like to change to a different Pathway, there will be an opportunity to 'opt to swap'.
[ESRC Students Only] Media Training
Is your research 'ready for the media'? Free media training is offered to all ESRC-funded academics who are working on news-worthy research projects.The one-day training sessions are an opportunity for researchers, no matter what stage of their career, to develop their skills and feel comfortable handling media interviews. Whether a PhD student, postdoctoral researcher or senior fellow, the new practical media training session provides the guidance needed to engage the media with confidence – and plenty of opportunity to practice. For more information, please see the Media Training document.
FEEDBACK ON FEEDBACK
At the last meeting of the WRTDC Academic Quality Committee, AQC Student Rep Marion Oveson shared some comments and observations she received from fellow PGRs at Sheffield:
Some Pathway events have a small turnout, which means participants cannot get the most out of these events and can result in inconsistent experiences across different Pathways. This concern has been recognised and will be addressed by the new WRDTP Interdisciplinary Pathways, which will replace current Pathways from October 2017. The new Pathways have been designed to be more flexible and responsive to the training needs of PhD researchers.
PGRs are sometimes still unclear about what the DTC is, and about its role. The WRDTC has acknowledged this comment, and a discussion is ongoing about the continuing need to raise awareness, including the possibility for improved branding for the WRDTP (Doctoral Training Partnership) from October 2017. Students/PGRs should also watch out for any information sessions that might be held, as well as larger events such as the annual conference, and can also contact their student representatives as well as local academic and administrative contacts for clarification.
There is some confusion about what training is available to ESRC-funded students during the first year of the PhD, particularly for those attending an MA on a 1+3 scholarship. More details will be available soon.
MA students on a 1+3 studentships have commented that their Training Needs Analysis (TNA) requirements seemed excessive. This comment was acknowledged, however the TNA in its current form is an ESRC requirement.
Some overlap between WRDTC training and local training has been acknowledged and will be looked into.
All new social sciences doctoral researchers will be invited to attend the WRDTP Welcome Event in October 2017 at the University of Leeds