WRDTP Ring-fenced Pathway Awards for Black British students
Application Guidance Workshops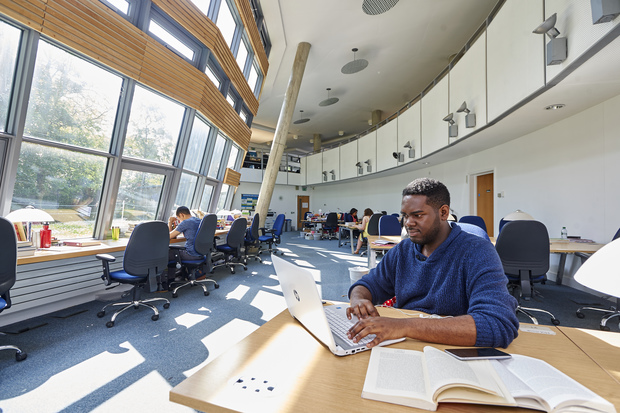 The WRDTP is delighted to announce an exciting new partnership with the Stuart Hall Foundation (SHF) to ring-fence two studentships for Black British students.
Awards are available to students applying for a PhD in the White Rose Doctoral Training Partnership starting in October 2021, and the scholarships can be held in any of our seven partner institutions.
In addition to working within one of the DTP's interdisciplinary pathways,  successful candidates will have research interests identifying with Professor Stuart Hall's research legacy in the areas of securing wider access to education,  race, ethnicity, cultural studies and structural inequalities.
Successful awardees will benefit from working with SHF to develop their career and profile. Post holders will be able to tap into the resources and networks of the Stuart Hall Foundation, including an annual gathering of Stuart Hall Foundation Scholars and Fellows, and privileged access to the work of the Foundation.
Meet the current Stuart Hall Foundation fellows and scholars here: http://stuarthallfoundation.org/what-we-do/fellowships-and-scholarships/
Applicants who are interested in submitting an application for the ring-fenced Pathway Awards are invited to attend an information session for guidance on the application process. These will be held on a virtual basis, using Blackboard Collaborate, on the following dates:
Tuesday 17 November 2020 at 6.30pm
Tuesday 24 November 2020 at 3.30pm
We anticipate the sessions will last around 1hr, with a slideshow presentation and time for questions, which can be submitted via the Blackboard Collaborate text-based chat function. You will receive a link to the session when you submit your booking, and a reminder email including instructions on how to use Blackboard Collaborate will be sent nearer the time of your workshop.
Book your place now
Potential supervisors of applicants, and other colleagues involved in the studentships process at our partner institutions are also welcome to attend these sessions for further information.
If you can't attend any of the sessions but would like to know more, please select this option on the form, and we will email the slides/recordings from the event to you when they are available.