Date and Time: Wednesday 13 March 2019, 10.00am – 4.00pm
This hands-on workshop will help prepare students for fieldwork in conflict-affected or unstable environments. It will cover topics such as Travel Security, Personal Risk Assessment, Preventative and Reactive Measures for identified threats, and Incident and Crisis Management. The workshop will also focus on specific threats that the group is concerned about and will included training in how to deal with authorities if researching sensitive topics.
The full day workshop is provided by Clarity Security Training, which has extensive experience in risk assessment and crisis management training and has worked with organisations such as Conciliation Resources, Save the Children and DFID.
The workshop will be lead by Lucy Hodgson of Clarity Security Training.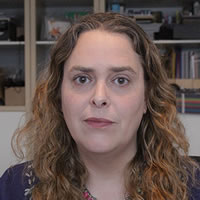 Lucy started work in the humanitarian sector in 1994 and moved into security in 2001. Lucy has worked in many locations including Afghanistan, Burundi, DRC, Kenya, Rwanda, Uganda, Liberia, Sierra Leone, Indonesia, Pakistan and Ethiopia. Lucy has been with Clarity Security Training since 2009 and is now a Director there.
By attending this workshop students should feel between prepared to assess and manage risks which might be associated with fieldwork in a conflict-affected location, and how to handle encounters with local authorities which might arise during research.
PLEASE NOTE: Students are responsible for arranging travel to and from these Pathway Specific Training sessions. The WRDTP cannot reimburse travel costs to these sessions.
This is a
Security, Conflict and Justice (SCJ) Pathway
organised event however the workshop is
open to students from all 7 Doctoral Pathways.
Primarily is is envisaged that this workshop will be of use to 2nd year PhD students who haven't yet undertaken fieldwork, however the workshop will be useful for all students who are planning to undertake fieldwork during their doctoral studies and beyond.
Book your place now