Meet your Student Forum Members
Find out more about the WRDTP student Representatives for the 2019/2020 academic year. The Student Forum will be meeting to discuss the operations and development of the DTP on the following dates:
Wednesday 8th January 2020 – University of York
Wednesday 11th March 2020 – University of Leeds
Wednesday 13th May 2020 – University of Sheffield
If you have anything you wish to raise with the Student Forum at these meetings please contact one of your Student Forum Representatives.
If you would like to subscribe to receive email updates from the Student Forum then please follow this link to complete the
subscription form
.
Department of Psychology, 2nd year PhD student
Thesis title: Well-being in people with Attention Deficit Hyperactivity disorder (ADHD): The role of the self.
I am a second year PhD student in the Department of Psychology at the University of Sheffield. I am 1+3 funded and completed the MA in Social Research last year. Prior to that I completed a MSc in Mental Health Research at the University of Nottingham and a BSc in Psychology with International Studies at the University of Nottingham and University of Adelaide. I have also worked as a research assistant in both experimental and social settings, and as an Independent Mental Health Advocate across South Yorkshire.
My key areas of interest include the relationship between mental illness and well-being, and methods in which to improve these factors. Although my research does encompass qualitative components, I primarily use quantitative methods of analysis and am more experienced in experimental design. With this in mind, I am happy for any students to contact me with any suggestions for training necessary in these areas, which I can then put forward on your behalf.
When not working on my PhD, I like to spend time with my small yappy dog, laughing with family and friends over food and crafts, and failing miserably at pub quizzes. I like to think I am friendly and approachable and would really like to do the best I can at representing the current White Rose Cohort, so please don't hesitate to get in touch with any suggestions or feedback.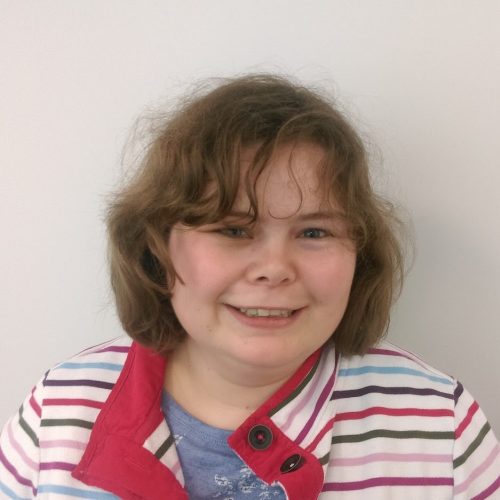 Department of Education, 2nd year PhD student
Thesis title: Autistic women's experiences of higher education focusing on academic achievement and well-being
I am a second year PhD student in the Department of Education at the University of Sheffield. I studied MA Social Research as part of my 1+3 funding. My first degree was BA (hons) Primary Education at Bishop Grosseteste University (Lincoln) and then I went on to study MSc (conversion) Psychology at the University of Nottingham. I have also worked as a 1:1 carer for disabled children in nursery.
A key area of interest for me is autism and ensuring inclusion in society. This initiated from my own diagnosis of autism four years ago. I believe I can represent the White Rose Cohort best in issues relating to inclusion and am happy to be contacted by students regarding this.
Outside of my PhD, I am involved with Girlguiding and currently help at a Brownie unit in Sheffield. I am also a deputy manager at a local Saturday Playgroup for disabled children. I am a keen Lego enthusiast and enjoy sewing in my spare time.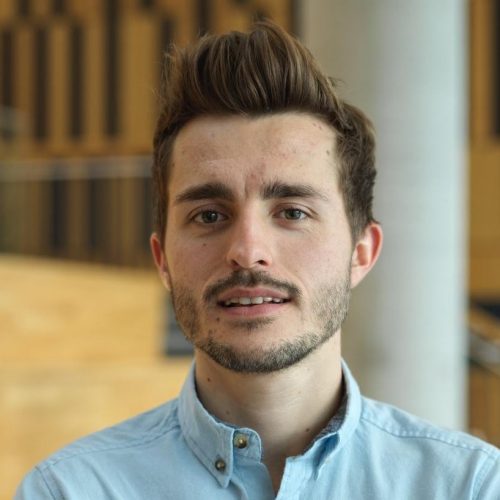 Department of Education, 1st Year PhD Student
Thesis Title: Habitus or Relexivity? The decision-making process and experiential outcomes of higher education students at Manchester Metropolitan University.
During my undergraduate degree in Sociology and Psychology, I became interested in student decision-making in relation to (higher) education and how a students' life-experiences prior to university 'frame' their experiences during university. These interests inspired my undergraduate dissertation and have been developed into what is now my PhD research. I'm building on the framework of reflexivity developed by Margaret Archer.
Among other things, I enjoy music, food, reading, writing, walking, and visiting new places. I played Snooker for England when I was sixteen and once played Ronnie O'Sullivan in an exhibition.
I became a Student Forum member because I would like to help contribute to the maintenance and improvement of this fantastic scholarship programme that I am fortunate enough to be a part of. Please contact me to discuss any ideas and/or suggestions that could be put forward to these ends.
Department of Politics and International Relations, 2nd year PhD student
Thesis title: Securitised Citizenship: Prevent Strategy and the making of Counter-terror Citizens
I am a second-year PhD student in the Department of Politics and International Relations, University of Sheffield. My research, which is funded by the
ESRC 1+3 Doctoral Studentship, focuses on the British government's Prevent Strategy and its impact on citizenship and civic duty. Through this project, I aim to study how this counter-terrorism policy is securitising citizenship by reshaping the norms of civic behaviour and altering the parameters of citizenship practice. I am interested in taking a critical approach to the study of terrorism particularly countering non-violent extremism, the construction of rhetoric around threat of terrorism, and the expansion of the counter-terrorism regime within different avenues of civic life.
Prior to starting my PhD, I completed an MA in Social Research and an MA in Global Security at the University of Sheffield. I also hold a BA (Hons) and MA in International Relations from the University of Karachi, Pakistan.
Through my work as the SCJ forum member, I want to work towards developing a research cluster of doctoral students and academics who work on security issues particularly counter-terrorism and countering violent extremism. The aim is to provide an informal space where researchers can have a productive dialogue and collaborate. Along with my role as an SCJ representative, I am also working as a co-convenor of the International Relations Group at the Department of Politics and International Relations, University of Sheffield and I am on the editorial team of an upcoming peer-reviewed student journal Global Policy: Next Generation.
Following advice that one should pick up a hobby when they start a PhD to ensure an adequate work-life balance, I have been taking piano lessons for a year now. I am hopeful that by the end of my PhD, I'll have as much knowledge of music theory as I will of counter-terrorism work.
Media and Communication, 3rd year PhD student
Thesis Title: Relating to Data through Visualisation: PhD Network 'Measuring Visualisation Engagement'
I come from a background in art and design, completing a degree in animation at UCA in 2006 thereafter working in education and undertaking freelance work in design and animation. I also found myself as part of post-internet art scene in London participating in various art shows around the world.
I came to undertake my PhD at the University of Leeds via a masters in Digital Media and Culture at the Centre for Interdisciplinary Methodologies at the University of Warwick. I am currently undertaking a WRDTP ESRC network PhD as part of the Seeing Data project (www.seeingdata.org). My research deals with data visualisation practice, user studies, and measures of understanding data visualisation effectiveness.
Research interests: critical data studies, data visualisation, digital methods, user studies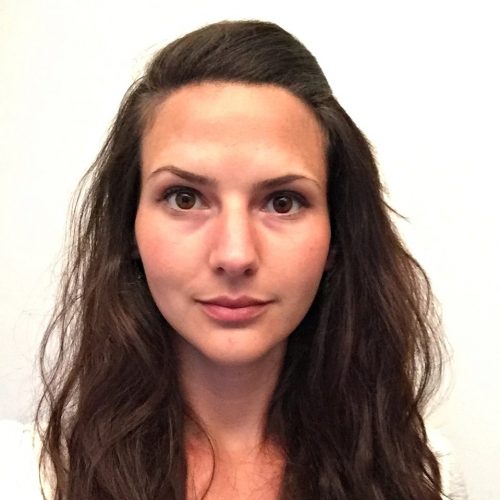 Department of Psychology, 2nd year PhD student
Thesis title: Heterogeneity in the development of Antisocial Behaviour
My PhD focuses on the heterogeneity of antisocial behaviour. Specifically, I am using a social information processing paradigm to investigate cognitive biases in early and late information processing patterns. I will use electroencephalography to explore potential vulnerabilities in early cognitive processing associated with a history of aggression and antisocial behaviour. The Social Information-Processing model (Crick & Dodge 1994) will be used to explore later stages of processing and decision making. I am also interested in how health interventions can be delivered online, especially for anxiety and antisocial disorders.
Alongside my PhD, I am a research volunteer with the NHS, working in a low-secure forensic hospital. I am also working within the Psychology Department and the Faculty of Science at The University of Sheffield to increase engagement with the community and effective communication of research. My main aim is to work in partnership with external businesses and organisations and provide doctoral students with opportunities to engage with them as well.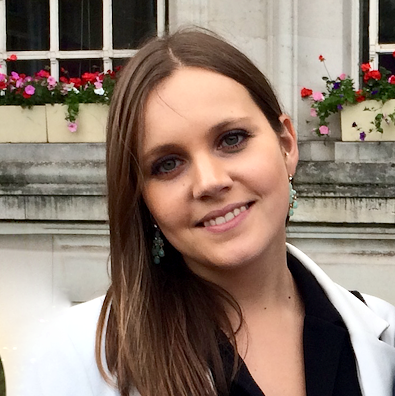 School of Politics and International Studies, 2nd Year PhD student
Thesis title: The normalization of 'exceptional' counter-terrorism powers: the case of France
Academic history: I completed a Licence de Droit at the University de Rennes 1 in 2015, including a year abroad from 2014-2015 at Cardiff University as an Erasmus student. I completed a LLM International Law at the University of Southampton in 2016 and a MA Security, Terrorism and Insurgency at the University of Leeds in 2018. I am currently a PhD in International Politics with a focus on French counterterrorism strategy under the supervision of Professor Edward Newman and Dr Gordon Clubb. I am currently a teaching assistant for the module 'International Politics' at the School of Politics and International Studies - University of Leeds.
Research: My doctoral thesis aims to examine the French counterterrorism strategy and its acceptance by the French public audience. Indeed, French case-study is under analysed within the literature on Terrorism Studies and this is the reason why I have decided to focus my doctoral thesis on the analysis of the depiction of the threat of terrorism in the French political discourses. The second aim of this research is to examine how the French audience received, perceived and accepted the frames and the label of war on terrorism designed by the French elites and how the normalization of exceptional powers came to a large acceptance within the French society.
Research interests: Counterterrorism, Terrorism, International Politics, French counterterrorism politics, Human Rights Law, International Law
Qualifications
Bachelor of Laws (Université of Rennes 1)
LLM International Law (University of Southampton)
MA Terrorism, Security and Insurgency (University of Leeds)
Research groups and institutes
Centre for Global Security Challenges
Leeds Student Representative SCJ Pathway
Department of Environment and Geography, 2nd year PhD student
Thesis title: Global Telecoupling: Linking UK consumption to international Natural Capital impacts and dependencies
After completing my (+1) Masters in Social Research last year, I am a second year funded PhD student at the thinktank 'Stockholm Environment Institute' within the Department of Environment and Geography at the University of York. Before that I studied for a Bachelors and Masters in Environmental Sciences at the University of Bayreuth in Germany and for a Postgraduate Diploma in Conservation Biology at the University of Wellington in New Zealand. I have also worked in industry providing environmental sustainability expertise to guide decisions mainly around food products and technologies.
I am particularly interested in developing methodologies that can be applied in real-world decision-making to understand the consequences of decisions on the natural environment. My focus is on food consumption choices and how these link to countries overseas producing crops.
In my freetime I like travelling, laughing and cooking with friends and family and all sorts of outdoor sports like climbing, cycling and running. I am also curious to hear any suggestions or thoughts around your experiences with the White Rose DTP.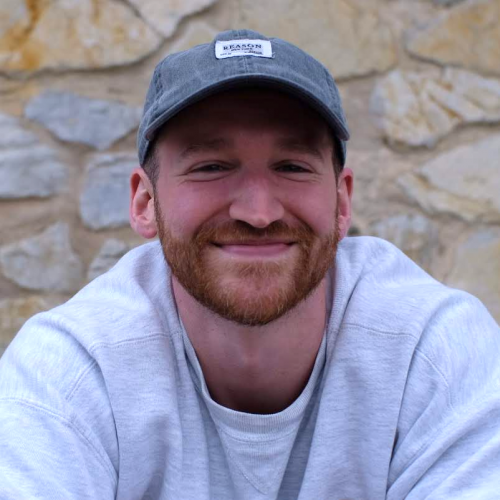 Sociological Studies/ Media and Communication, 1st year PhD student
Thesis title: Brexit and Disaffection: Everyday Democracy and Experiences of Time and Feeling in "Left-behind" Spaces
I am a PhD student in the Department of Sociological Studies at the University of Sheffield. Having obtained a WRDTP studentship award as part of the Brexit Aftermaths Network, my research engages with Leave voting communities and their everyday experiences of democracy, disaffection and the state. My research interests also include experimental and collaborative approaches to ethnography, particularly those that involve forms of media co-production. Prior to my PhD I previously worked as an independent consultant in the humanitarian sector.
As a forum member and as someone with ADHD I am keen on organising for wellbeing and fairness so that as students and workers we are not simultaneously overworked and undersupported in terms of mental, social and material conditions.
Outside of university life I aspire to mediocrity in climbing, strength sports, photography and film.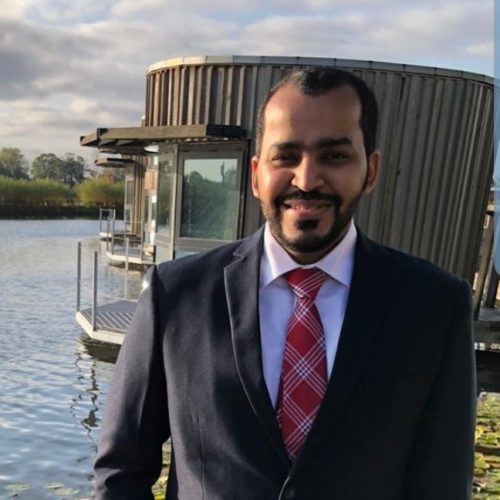 Information School, 1st year PhD student
Thesis title: An investigation of the role of information governance practices in combating the risks of Bitcoin money laundering in the Omani banking sector.
My name is Jihad Al Wahshi (International student) from the Sultanate of Oman. I have worked as a Senior Business Analyst at the Central Bank of Oman (CBO) with over 10 years of experience in IT, project management, data Analytics and the banking industry. In 2016, I was awarded a master degree with a distinction grade in Data Science (Big data Analytics) from the University of Sheffield. Also, I was a student representative for the MSc Data Science programme academic year 2015-2016
My professional certifications include PMP, ITIL foundation and intermediate in service strategy, Business Intelligence and Reporting Tool (BIRT) and Technical Analysis. My interests lie in the area of data mining and visualization, prediction techniques, data governance and information systems.
I have started my PhD study as a full time PGR in October 2019 and expected to graduate by October 2023. The overall research aim is to investigate the role of information governance practices (or IG programme) in mitigating the risks that Bitcoin cryptocurrencies present to money laundering and terrorism financing in the Omani banking sector. Specifically, the study is intended to address the research question: What are the risks that Bitcoin Cryptocurrencies present to global anti-money laundering in general, and to the Omani banking sector in particular?
In term of the publications, recently I have published a peer reviewed book chapter for 2nd Edited Volume Book on "Financial Sector in Oman: Developments, Issues, and Prospects. The book aims to explicitly expound achievements, strategic issues, challenges and changing scenarios in financial sector in Oman. The full book is indexed by EBSCO and available in the following link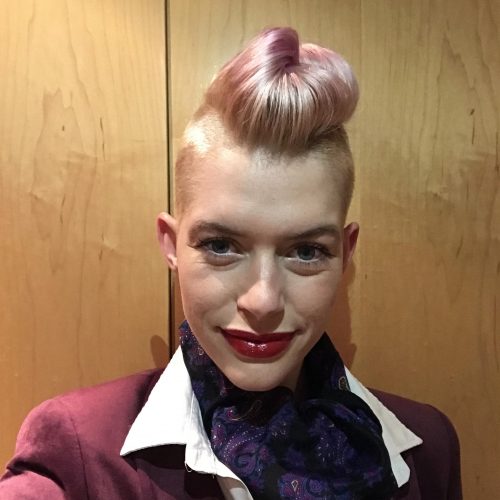 Department of Sociology, 1st Year PhD student
Thesis title: Survival through design: An examination of tiny housing as a unique and emerging sector within self-build projects
I went to University as a mature student after having spent some time living in Barcelona and Korinthos, working as a science teacher and a farmer respectively. These years impressed upon me the vital importance of intercultural exchange and taught me how to listen properly and use power tools.
I chose an undergraduate joint honours degree in anthropology and sociology so that I could incorporate both evolutionary and biological sciences with social theory, and because it was the only degree that brought me one step closer to achieving my dream profession of being Indiana Jones.
I spent a year studying in Prague during my degree which was one of the happiest of my life, and completed my undergraduate degree with a Foucault-heavy dissertation on the ways in which educational institutions' principle function is to maintain the social order.
After a short break from education I won an ESRC 1+3 scholarship to complete a PhD on the potential that Tiny Houses have to address inter-generational justice issues whilst moving us closer to achieving our environmental justice goals as a country and as a planet.
Management School, 2nd year PhD student
Thesis title: Social Media And Community Disaster Resilience: A Process-Based Study Of South Yorkshire Fire And Rescue
I'm currently in my 2nd year of a PhD in the Management School at the University of Sheffield, having completed my MA in Social Research last year. I am on a 1 + 3 year programme supported by the WRDTP and South Yorkshire Fire and Rescue Service.
Prior to my MA in Sheffield I completed a BSc in Geography and a MSc in Practising Sustainable Development at Royal Holloway, University of London. I have also worked in the private sector within the community and digital inclusion arena.
My PhD is a collaborative award working with South Yorkshire Fire and Rescue Service and will be looking at how social media is used to develop community disaster resilience. I will be using a mainly qualitative approach for my research, with the use of Social Network Analysis.
In my spare time I enjoy exploring the Peak District, practising yoga and meeting up with friends and family for a good natter!
If you have any suggestions, ideas or queries about the White Rose DTP please get in touch!
Leeds University Business School - Marketing Division, 1st year PhD Student
Thesis Title: Drivers and outcomes of a strategic learning approach to digital marketing in international markets: The contingent role of the host country environment
My name is Marina Christofide, I come from Cyprus, and I am a current marketing doctoral candidate at Leeds University Business School. I have obtained a bachelor's degree in Business and Public Administration from the University of Cyprus (2018) and a master's degree with distinction in Corporate Communications, Marketing, and Public Relations from the University of Leeds (2019).
My main research interests focus on global marketing and marketing strategy, on the effect of marketing dynamic capabilities on the firm performance, on the today's digital and social media marketing as well as on the sustainability marketing communications.
I am so happy to be a member of the Student Forum and share my experiences, knowledge and skills with other postgraduate researchers. I know that a PhD journey can be quite challenging, stressing and isolating some times, but it's up to us to make the journey as exciting and interesting it should be. Give me a message if you want to talk any issue (small or big) regarding your PhD.