WRDTP ESRC Postdoctoral Fellows
The ESRC Postdoctoral Fellowship Scheme is aimed at those in the immediate postdoctoral stage of their career. Click on the links below to find out more about the current ESRC Postdoctoral Fellows.
Maddy is an ESRC WRDTP Post-Doctoral Fellow in the Department of Health Sciences, University of York. The Fellowship expands her previous work on food aid and food insecurity in multi-faith, multi-ethnic contexts. This includes the completion of a monograph, Hunger, Racism and Religion in the UK; the development of a network around race, food insecurity and food aid; and further impact-related work in Bradford.
Maddy is an expert in UK food aid and food insecurity, in particular its relationship with wider economic and ethnic inequalities. She has published widely on food insecurity in developed countries; food aid, including food banks; and food insecurity and food aid in relation to ethnicity and religion.
She is founder and former Chair of the York Food Justice Alliance, a cross-sector partnership addressing food insecurity at the local level, and Co-Chair of the Independent Food Aid Network, a representative body of independent food aid providers. She is a regular commentator on food insecurity, food aid and surplus food on local and national media.
Maddy has previously held research positions in academia – most recently within IKnowFood – and the Third Sector, including The Equality Trust and the Resolution Foundation. She trained in Social and Political Sciences at the University of Cambridge and Social Policy at the London School of Economics. Maddy holds a PhD in Health Sciences from the University of York.
Research interests: The demography and lived experience of food insecurity in the UK; ethnic and religious variations in food insecurity and the use of food aid in the UK; the interaction of neoliberalism, food insecurity and food aid; mixed methods; co-production and participatory action research.
Ian is an ESRC White Rose Postdoctoral Fellow at the University of Leeds. Ian completed his PhD at the University of Liverpool in 2008. Ian's work at Leeds builds on his thesis, which explored how chief police officers in England and Wales understand the right of police to exercise power. The chief officers interviewed invoked duties to protect the public (particularly the most vulnerable), policing by consent and explanations based in law and associated checks and balances. However, Ian found that these accounts are confused, conflicted and, above all, convenient in helping chief police officers assert a privileged position when making decisions about the use of power. The Fellowship will be used to disseminate the findings of this research to academics, police officers and police policy makers and to those responsible for police oversight, with the intention of improving policing in the interest of citizens. In part this will be done by writing a book based on the thesis and by producing articles exploring a policing discourse of vulnerability and examining the precarious position that police chief officers reported they are in, and the implications this has for civil liberties. Some additional research will be conducted to underpin this work. The findings will also be disseminated and exposed to scrutiny at international conferences and in a symposium focused on police leadership.
Ian served as a police officer from 1981 – 2013 in London, Merseyside and from 2005 – 2013 in North Wales as Assistant Chief Constable, Deputy Chief Constable and Temporary Chief Constable. After retiring from the police, he completed his PhD and was also an Associate with Her Majesty's Inspectorate of Constabulary and Fire and Rescue Services, recently leading the team conducting the thematic inspection Leading Lights: an inspection of the arrangements for the development and selection and development of chief officers. Ian also worked as an Associate Management Consultant for RSM UK.
Research interests: police legitimacy, police chief officers and the use and abuse of police power.
Eleanor Bland is an ESRC Postdoctoral Fellow in the School of Law at the University of Leeds. She was awarded her PhD at the University of Sheffield in January 2019, having previously completed a BA in History and MSt in Modern British and European History at the University of Oxford.
Eleanor's research examines policing practices in 18th - and 19th -century Britain, and particularly focuses on the police targeting of individuals who conformed to criminal stereotypes based on suspicion. In this fellowship, Eleanor will focus on drawing connections between the historical policing of suspicious persons and contemporary police practices such as the use of stop and search powers.
Research interests: criminology, policing, historical criminology, criminal profiling, police history
Emma is an ESRC Postdoctoral Fellow in the Department of Psychology at the University of York. She previously completed an undergraduate degree in Experimental Psychology at the University of Oxford, and then spent one year as a Research Associate for Professor Kate Cain at Lancaster University. Emma moved to York on an ESRC 1+3 studentship in 2014, first completing an MSc in Developmental Cognitive Neuroscience, before continuing onto her PhD research with Dr Lisa Henderson and Professor Gareth Gaskell in the Sleep, Language, and Memory Lab.
Emma's primary interests lie in understanding variability in language learning: how is that some children come to acquire new vocabulary more easily than others, and how might the learning mechanisms change as we grow older? Her PhD research addressed these questions by examining the influence of prior knowledge on learning new words, and how it changes as sleep-based processes strengthen the new words into long-term memory. Emma also has particular interests in children with reading comprehension difficulties, and understanding the nature of their vocabulary weaknesses.
During her fellowship, Emma seeks to bridge the gap between small-scale lab studies and day-to-day learning in practice. In particular, the time will be used to develop statistical skills for analysing big data, enabling her to test theories of language learning at scale in app-based data (with Memrise). Emma is also a keen advocate for open science, and will dedicate some of her fellowship time to improving the reproducibility of her research practices.
Research interests: vocabulary; language learning; literacy development; reading comprehension; memory development; sleep and memory consolidation
I am currently an ESRC WRDTP Post-doctoral Fellow at York Law School (YLS), University of York. I joined YLS and the Centre for Applied Human Rights in 2014 when I commenced my ESRC-funded PhD in law. My PhD thesis examined the UK responses to Syrians fleeing mass atrocities in order to uncover and understand the gaps between the theory and the practice of the Responsibility to Protect (R2P) norm, particularly how it interacts with refugee protection, thus contributing to the on-going debate of how to implement policies designed to prevent and respond to mass atrocities in practice. During my PhD studies, I provided legal policy advice to the UK government and to NGOs on matters of humanitarian intervention, R2P and refugee protection. I completed the PhD in 2019 while working as an Associate Lecturer in Human Rights at YLS where I developed and convened modules in my research areas of interest and expertise.
This year, I am undertaking the ESRC-funded post-doctoral fellowship entitled Humanitarian Protection in an Age of Asylum, which builds and expands upon my PhD in order to: (1) contribute significantly to the academic scholarship by disseminating, through publications and participation at academic conferences, the first in-depth study of how the UK understands its international responsibilities for protecting people from mass atrocities; (2) inform, educate and ultimately impact policymakers and practitioners working in mass atrocity policy on the national and international level; and (3) identify and apply for research funding for a project that builds on a key theme of the PhD that liberal states cannot be presumed, just by virtue of their democratic label, to adhere to or implement human rights norms, particularly in the context of asylum seekers. Through my ongoing association with the European Centre for R2P and through connections with NGO partners, my PhD research has been presented at various government offices, published as Written Evidence by the Foreign Affairs Select Committee, and will soon be translated into policy briefs for government and NGOs during the post-doctoral fellowship.
Prior to the PhD, I graduated cum laude with a juris Doctor of Law (JD) from New York Law School and cum laude with a BA degree in Urban Studies and Film from Barnard College, Columbia University. I was awarded the Professor Lung-Chu Chen Award for Excellence in the Field of Human Rights for four public interest fellowship awards during law school. The fellowships enabled me to provide legal assistance to the Brooklyn District Attorney's office, the Crown Prosecution Service in London, the Women's Rights Project at the national office of the American Civil Liberties Union in New York, the New York State Division of Human Rights and the International Criminal Tribunal for the Former Yugoslavia. I was admitted to the New York State Bar in 2009, and then worked at Laura Devine Solicitors, a boutique London law firm handling US and UK immigration.
Research Interests and Expertise: Public international law, particularly in the areas of international human rights, international refugee law, use of force law, international humanitarian law and international criminal law. My research is interdisciplinary as it often adopts an international relations and foreign policy framework for understanding issues around the practice of global laws and norms often in the context of conflict, security and transition.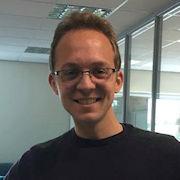 Eric is an ESRC Postdoctoral Research Fellow in the Department of Urban Studies and Planning, University of Sheffield. He has a background in development and human rights, with an emphasis on small-scale fishing and farming, rural poverty and social change. Eric completed his PhD at the Centre for Applied Human Rights, University of York, in 2018 on a study into the needs and priorities of sharecropping farmers in post-authoritarian Tunisia. Prior to this, he held a position at the Natural Resources Management discipline of the WorldFish research centre (Malaysia) and consulted for the CGIAR's research programme on Climate Change, Agriculture and Food Security (CCAFS).
Through his fellowship at Sheffield, Eric seeks to consolidate his PhD research by contributing to and developing a research and practice agenda for 'transformative justice,' which is concerned to address structural and systemic violence in societies transitioning away from conflict or repression. In particular, he seeks to demonstrate and establish how knowledge production activities might interface with and support a new transformative practice.
Sarah is an ESRC Postdoctoral Fellow working with Dr Joanne Greenhalgh in the School of Sociology and Social Policy at the University of Leeds.
Sarah completed her PhD at the School of Architecture at the University of Sheffield and was jointly supervised by Dr Rosie Parnell and Professor Penny Curtis in the School of Nursing and Midwifery. She is a ARB-registered architect (most recently working at www.nichedesignarchitects.com), and previously an NCT antenatal educator and course co-leader (lead on research module) for the interior design and architecture degree at Sheffield Hallam University.
Sarah trained as an architect at the Bartlett School of Architecture (UCL) gaining distinctions for her RIBA Part III (qualification for statutory registration) and RIBA Part II (Masters degree). She completed her undergraduate degree at the University of Newcastle-upon-Tyne. The birth of her own children and her experiences of maternity care and various birth venues inspired her to also train with the NCT as an antenatal educator. She is a Parent Representative for the Leeds Maternity Voices Partnership (www.mvpleeds.com) and has undertaken various voluntary roles as an NHS maternity service user representative on local MSLCs and auditing midwifery care for the Local Supervisory Authority. With local NHS Trusts, she has completed audits of facilities using the NCT Better Births Audit Toolkit and secured funding from the 2012-13 Department of Health Capital Fund for improving birthing environments in her support of local maternity services.
As a researcher, she finds birth spaces fascinating as the intersection between architecture, women's experience and maternity care. She takes Franck & Lepori's 'attitude' that people are 'the very reasons for architecture to exist at all' (2000, p. 5) and seeks to understand architectural space for labour and birth through lived experience and social interaction; as a uniquely human experience. Her work is not a disinterested act of scholarship, and she is active in the hope of engaging in scholarly debate and evidence-based practices to facilitate better birthing experiences for all women.
Research interests: Childbirth; woman-centred maternity care; humanising architecture; interior architecture; lived experience; critical spatial practices; qualitative visual research methods.