On 12th November 2018, over 250 new doctoral researchers from the Universities of Bradford, Hull, Leeds, Manchester Metropolitan, Sheffield, Sheffield Hallam and York came together at the White Rose DTP Welcome Event at the University of Sheffield, for a full day of talks, networking and Pathway meetings.
This was the first all pathway WRDTP event of 2018/19 for social science doctoral researchers and forms part of a wide range of training events and courses offered to our post graduate research community.
The day began with a warm welcome from the Director of the WRDTP, Professor Ruth Blakeley, followed by an exercise looking at Impact in your Discipline that was lead by Professor Matthew Festenstein (University of York).
Katie Pruszynski concluded the first session with a talk on the importance of communication, and broadcasting your work into the wider world.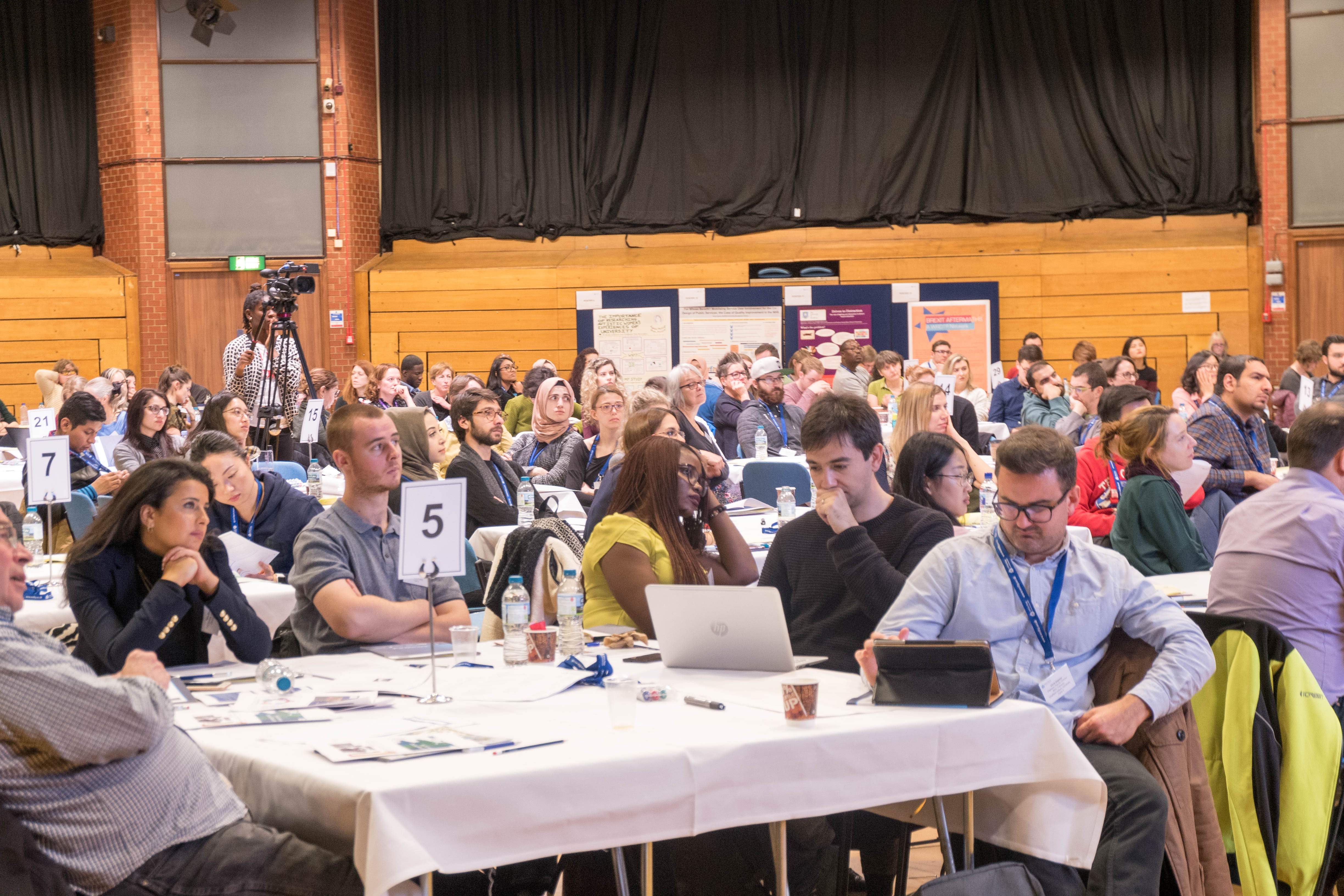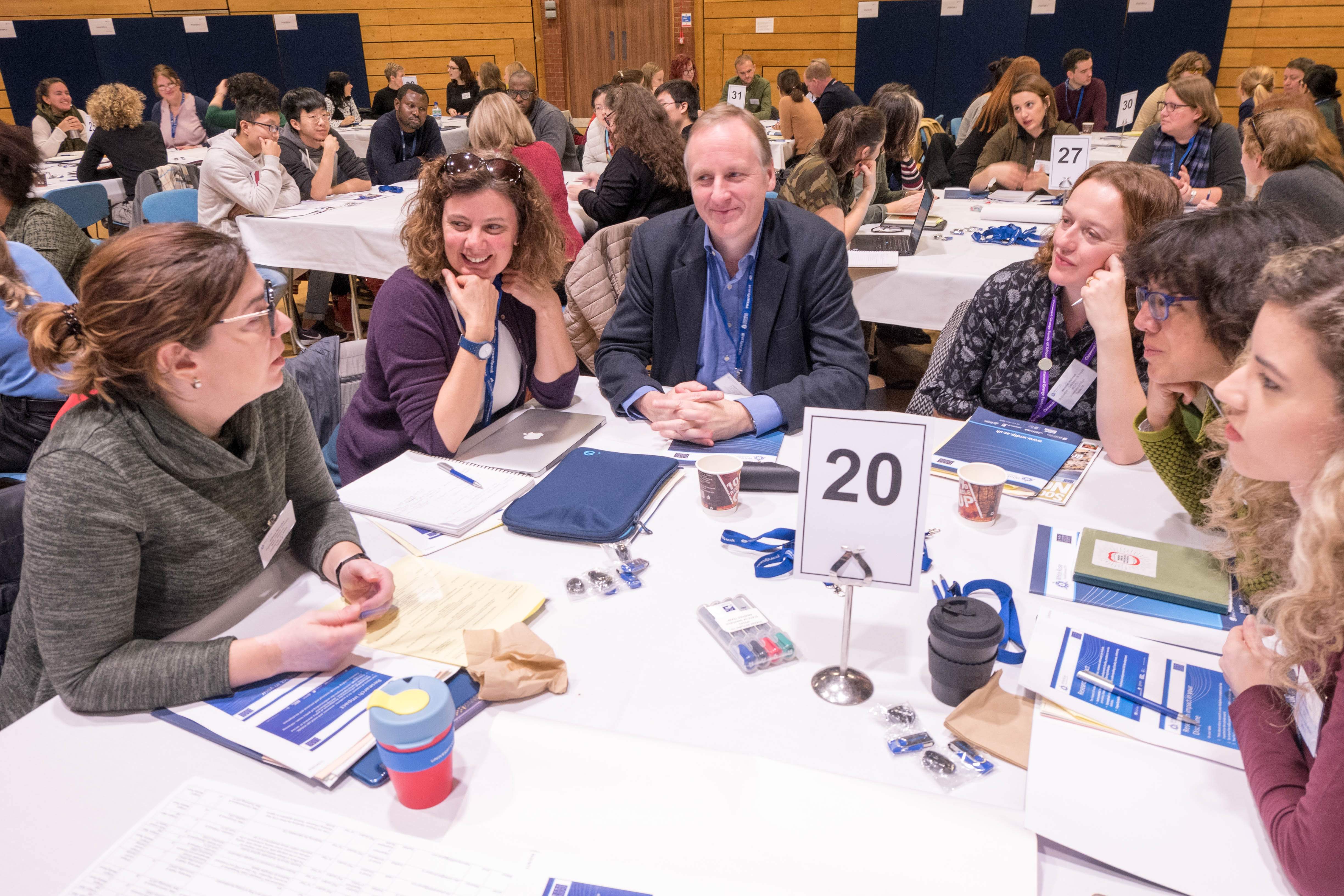 After a short break, Maria Mawson; the Social Science Faculty Librarian at University of Sheffield Library, then outlined the support the students could expect to receive from their respective university libraries. The next session titled 'My experiences as a Doctoral Researcher', which proved very popular with our new researchers, focused on the personal experiences of some current WRDTP PhD students:
Tahir Abass, School of Law, University of Leeds
Anna Ta, Department of Economics, University of Sheffield
Mira Lieberman-Boyd, School of Management, University of Sheffield
During the lunch break time was set aside for networking and viewing the student Poster Exhibition entries.
After a break for lunch, the new students attended Pathway meetings; this was a chance to meet the Pathway Directors as well as other students in their Pathway and to start to plan networking/training activities for the coming year.
A number of students submitted entries to the poster competition during the event; these were then voted on by all in attendance with Georgia Thomas-Parr's entry being voted the winner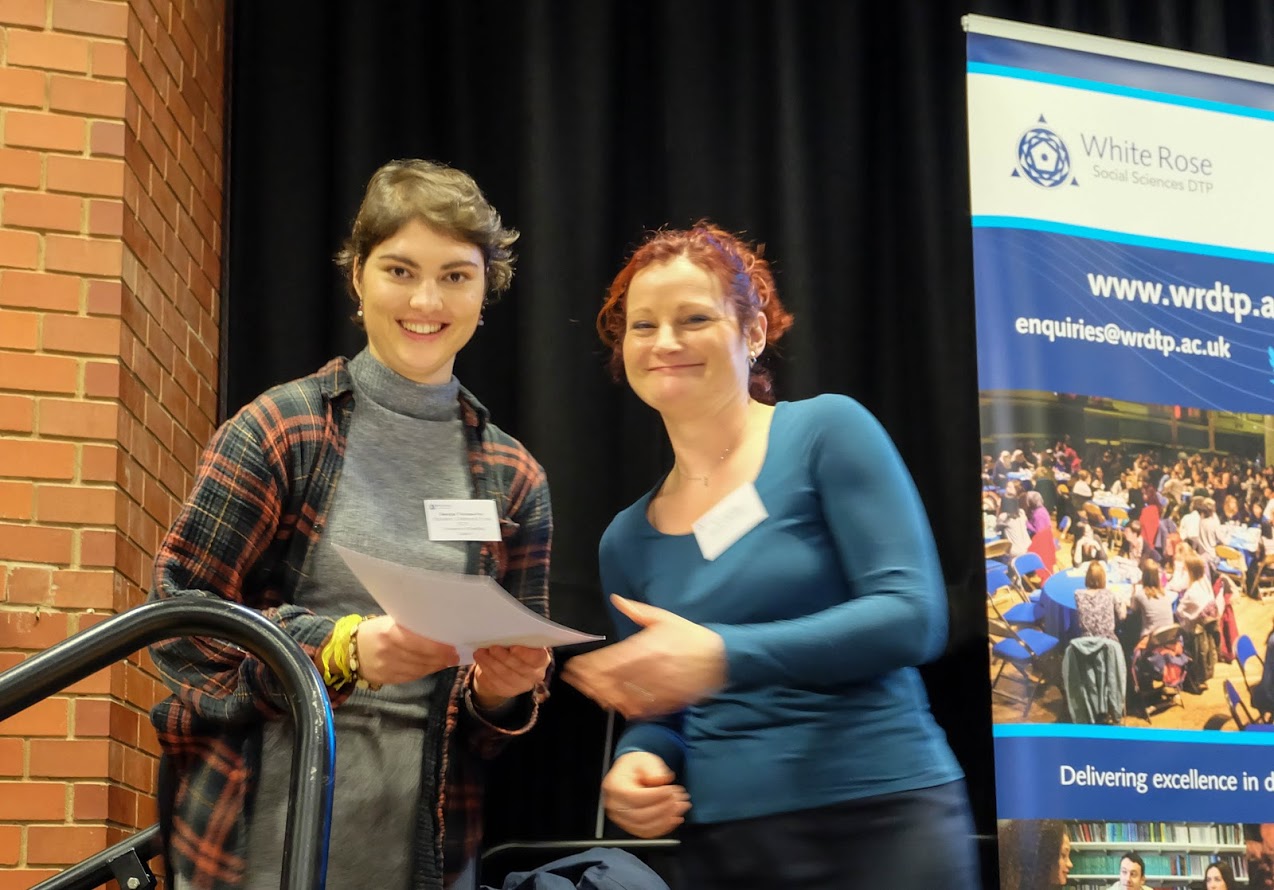 Poster Competition Winner
Georgia Thomas-Parr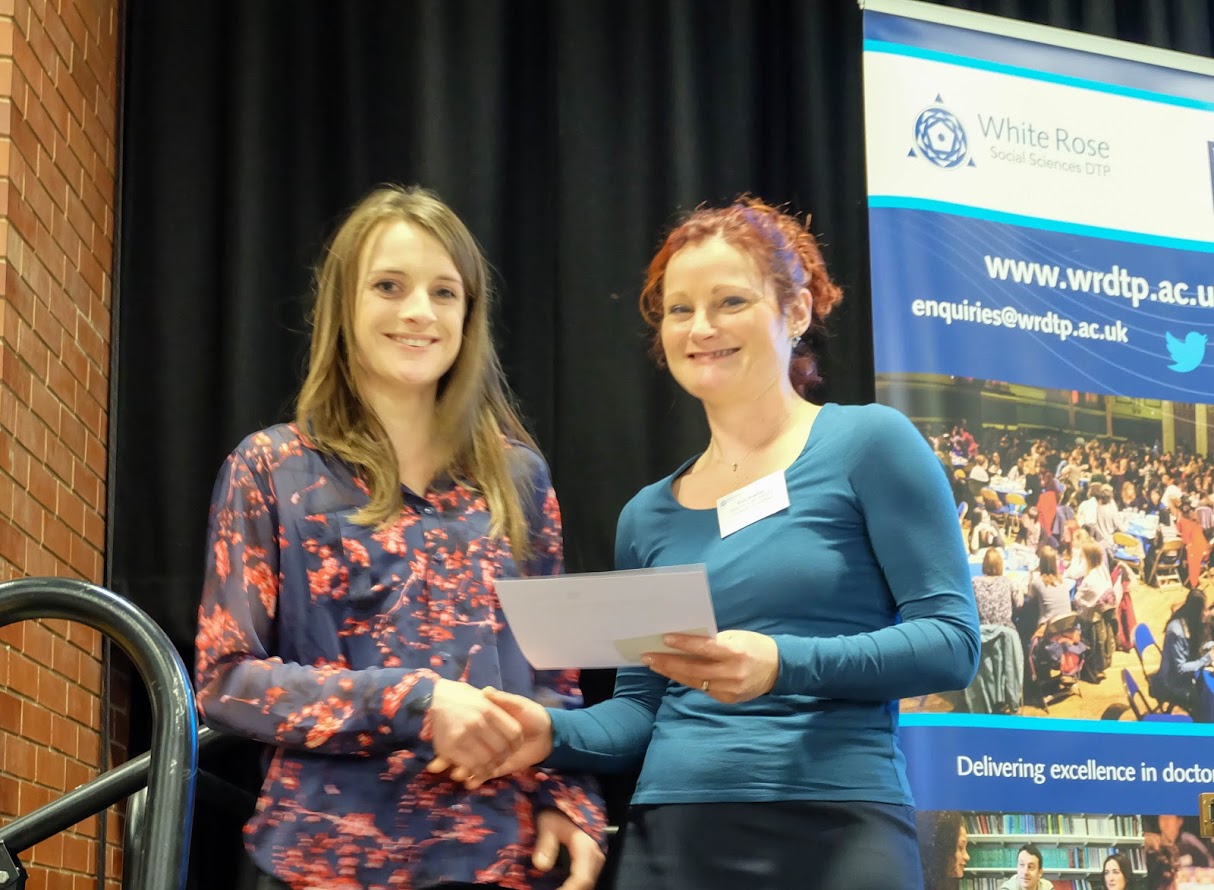 Poster Competition Runner Up
Alice Kininmonth
Poster Competition Runner Up
Sophie Phillips
We really enjoyed welcoming you to the DTP social sciences research community and are already looking forward to seeing you again at our events throughout the year. Be sure to keep an eye on the training and events calendar here to see what training is coming up.
For current WRDTP Students, you can find and view the recordings from the day in the VIRE area of the website.