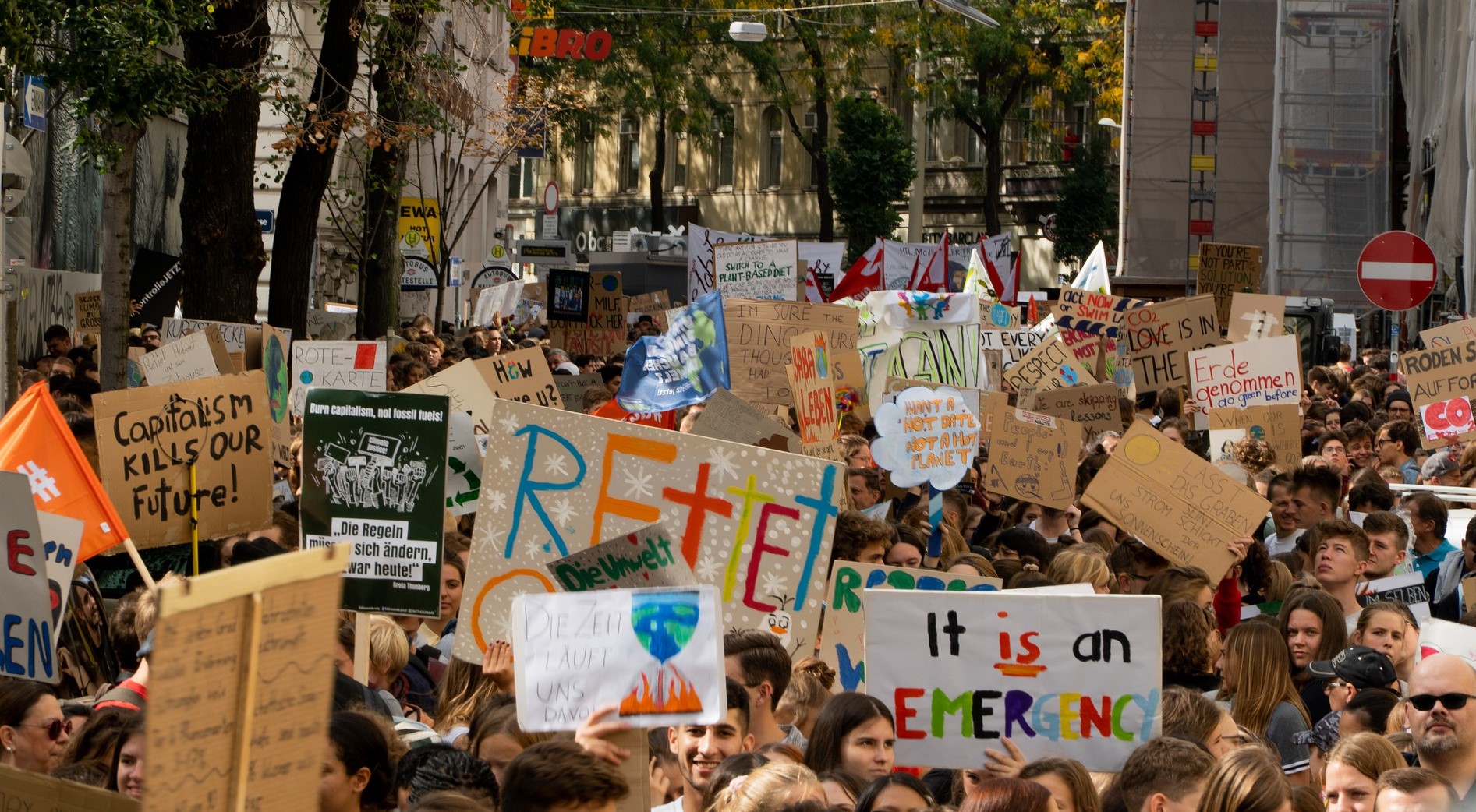 Beyond the academy: engaging and working with activist communities
This one day symposium has been organised by the Civil Society, Development and Democracy (CDD) Pathway and is open to all ESRC and non-ESRC funded PhD and MA Social Research students within the WRDTP's seven partner universities. Whilst this workshop is aimed at CDD Pathway students, PGRs from all seven interdisciplinary Pathways are welcome to attend.
This Symposium will bring together academics, scholar-activists, and PGR students to reflect upon the practical, epistemological, and methodological implications of engaging and working with activist communities. Drawing on their expertise, the guest speakers will address issues such as positionality, research design, access to the field, ethics, and potential harm of research. The speakers will discuss a variety of topics, including environmental and animal protection, digital activism, negotiating activist histories, and anarchist praxis.
A range of questions will be explored in the Symposium: what barriers and/ or opportunities emerge for scholar-activists? What challenges might researchers face when building relationships of trust with activists as subjects and informants? What are some of the ethical and methodological dilemmas that are anticipated for those researching civil society and social  movements? How might researchers make their research findings available to support activist communities and civil society groups?
Students attending this training will gain:
An understanding of current methodological, ethical, and epistemological debates on activist communities
Awareness of scholar-activism as a praxis
Insights onto the challenges, pitfalls, and opportunities of researching social movements and civil society groups
An opportunity to ask expert researchers questions relevant to their own fieldwork.
Speakers include:
Professor Gavin Brown, University of Sheffield
Dr Erika Cudworth, De Montfort University
Professor Athina Karatzogianni, University of Leicester
Dr Alex Lockwood, University of Sunderland
Dr Thomas Swann, Loughborough University
Senior Lecturer in Education, DeMontfort University, Leicester

Erika Cudworth (erika.cudworth@dmu.ac.uk) works in the School of Applied Social Sciences at De Montfort University, Leicester, UK. Her research interests include complexity theory, gender, and human relations with non-human animals, particularly theoretical and political challenges to exclusive humanism. She is author of Environment and Society (2003), Developing Ecofeminist Theory (2005) and Social Lives with Other Animals (2011); co-author of The Modern State (2007); Posthuman International Relations (2011) and The Emancipatory Project of Posthumanism (2018); and co-editor of Technology, Society and Inequality (2013) and Anarchism and Animal Liberation (2015). Erika's current projects are a book on people's relations with dog companions, and edited collection on Feminist Animal Studies and a critical reappraisal of the legacy of classical social theory for posthumanist scholarship.

Senior Lecturer in Creative and Professional Writing, University of Sunderland

Alex Lockwood is a novelist, activist and scholar working at the intersection of animals and narrative theory. His 2016 memoir The Pig in Thin Air explored the different ways that advocacy can connect climate change with the animals we eat. His 2019 novel, The Chernobyl Privileges, shortlisted for the Rubery International Prize, took on the psychological legacy of environmental disaster, while his 2018 Arts Council commission Shift and Signal explored embodied ways to raise awareness of the animal and climate emergencies. As an activist he has been Director for Save Movement UK as well as a local organizer, and was one of the core founder members of Animal Rebellion, responsible for narrative strategy and media (including Mr. Broccoli's appearance on GMB). In 2020 he was commissioned by the Vegan Society to lead on their new report on the policies we need for a plant-based food system www.plantingvalueinfood.org. He is a Senior Lecturer in journalism, creative, and professional writing at the University of Sunderland and has work on animalist writing in Beyond the Creaturely Divide, Through a Vegan Studies Lens, Environmental Communication, Environmental Humanities, Animal Studies Journal, Vegan Geographies and The Vegan Studies Handbook. He is a member of the Vegan Society's Research Advisory Committee, and Associate Editor for Animal Studies Journal.

Lecturer in Political Theory, Loughborough University

Thomas is a Lecturer in Political Theory, researching the connections between anarchist and cybernetic theories of organisation and their application to alternative forms of organising. His book, Anarchist Cybernetics. Control and Communication in Radical Politics, was published by Bristol University Press in 2020 and he is the co-editor of the volume Anarchism, Organization and Management. Critical Perspectives for Students, published by Routledge in 2020. He has an MA in Philosophy from the University of Glasgow, an MA in Social and Political Philosophy from Radboud University Nijmegen. His PhD on anarchism, cybernetics and social movement organisation was awarded in 2015. Thomas was awarded a Leverhulme Early Career Fellowship in 2017 for research on inclusion in anarchist and radical democratic practices.

Thomas' research explores how the convergence of anarchist political theory and cybernetics can help us think about radically democratic forms of organisation. He has published on the historical and theoretical relationships between anarchism and cybernetics and communication practices in radical left organising and is currently researching mutual aid self-organisation.

Thomas' research has seen him work collaboratively with a range of activist, civil society and alternative organisations on projects aimed at benefiting the activities of these organisations in areas such as democracy, inclusion and effectiveness. In 2016 and 2017, Thomas worked on the anarchist constitutionalising project with Ruth Kinna and Alex Prichard, the outputs of which, including the Anarchic Agreements pamphlets co-written with Seeds for Change, can be found here.

Thomas is a co-ordinator of the Anarchism Research Group at Loughborough University and a co-convenor of the PSA Anarchist Studies Network Specialist Group.

Professor in Media and Communication, University of Leicester

Athina Karatzogianni is Professor in Media and Communication at the University of Leicester. She is currently Principal Investigator for the European Commission Horizon 2020 project: 'DigiGen: The Impact of Technological Transformations on the Digital Generation' leading the work on ICT and the transformation of civic participation (2019-2022). Her research has focused on the intersections between digital media theory, resistance networks and global politics, investigating ICT use by social movements, protest, and insurgency groups. Her most recent research can be read here: https://www.digigen.eu/results/online-political-behaviour-and-ideological-production-by-young-people/

Professor of Political Geography, Leicester University

Gavin Brown (he/him) was Professor of Political Geography & Sexualities at the University of Leicester until July 2021. He currently holds Visiting Professor positions at The University of Sheffield and University College Dublin. Gavin is best known for his research and writing on the geographies of sexualities, but he also has a long-standing interest in activism, protest and solidarity, and the ways in which they produce geopolitical knowledge. He is author (with Helen Yaffe, 2017) of Youth Activism and Solidarity: the non-stop picket against apartheid. He is currently working with the archival record of South African Pan-Africanists exiled in Britain during the apartheid era, and contemplating a new project reconsidering the geopolitical thought and praxis of South African opponents of apartheid. He continues to be actively engaged in sexualities research, including work on the transnational impacts of the COVID pandemic on sexual and intimate citizenship.
Please note, subject to government and institutional guidance, this training symposium will be delivered on a face-to-face basis. Students are responsible for arranging travel to and from the University of Leeds for this symposium. The WRDTP cannot reimburse travel costs to these sessions.
The symposium will also be filmed, and a recording will be made available on the VIRE after the event for those unable to travel.