Conducting research on sensitive topics
This training is open to all ESRC and non-ESRC funded PhD and MA Social Research students within the WRDTP's seven partner universities. PGRs from all seven interdisciplinary Pathways are welcome to attend.
This workshop will explore some of the challenges social researchers can face when conducting research on sensitive topics. It will cover different stages of the research process- from recruitment through to dissemination and impact. It will also outline some of the different ways researchers can navigate these challenges.
Students will gain:
An understanding of sensitive research and how it effects different stages of the research process.
A toolkit for navigating some of the challenges of sensitive research.
Pre-reading required for this training
Mallon, s and Elliot, I (2019). The Emotional Risks of Turning Stories into Data: An Exploration of the Experiences of Qualitative Researchers Working on Sensitive Topics. Societies, 9(3), article no. 62.
Can be accessed: https://www.mdpi.com/2075-4698/9/3/62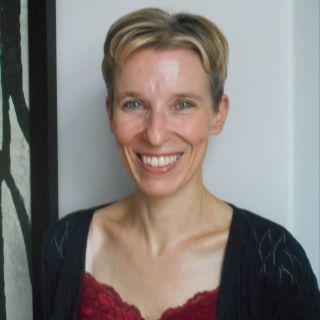 Professor Kate Reed
Professor of Sociology
Kate Reed is a Professor of Sociology and became Director of Sheffield Methods Institute in February 2022. Her teaching interests are focused in the areas of health, gender and ethnicity. She has a strong interest in creative qualitative methods and is well known particularly for her work on sensitive research.
This training session will be delivered online – a link to the training course will be provided to delegates closer to the event. This event will not be recorded.