Researching Austerity, Destitution, Well-being and 'Good' Work in the UK
In the aftermath of the 2019 United Kingdom general election the core themes and lived realities explored in this inter-disciplinary workshop, ranging from austerity, destitution, and food banks to questions of well-being and 'meaningful' work, could not be timelier. In addition to deepening our awareness and understanding of these issues, the workshop responds to the challenge of how critical research can be influential at a time of 'fake' news, and when infamous proclamations such as "people in this country have had enough of experts" still resonate loudly.
Drawing on the considerable expertise and experience of the guest speakers in these areas the workshop is split into two inter-connected sessions. The opening session draws close attention to critical theory/ies, mixed methodological research and empirical findings that have raised consciousness and awareness around individual and community experiences of destitution, poverty and austerity governance. These in turn open up broader questions relating to economic geographies and contemporary working practices of the labor market, which focus on human well-being, and the need for good or decent employment.
How critical researchers disseminate their findings across wider academic, policy making, media and public communities is the central focus in the second part of the workshop. A range of questions will be explored here, including questions of motivation and importance. What barriers and/ or opportunities emerge when engaging with different audiences? To what extent have these been successfully navigated? What are some of the challenges that are anticipated for future researchers working in these fields?
Course Leaders/ Organisers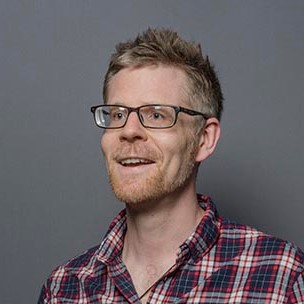 I joined Sheffield Hallam University as Lecturer in Economic Geography in 2006, before successive promotions to Senior Lecturer (2008), and then Reader in Human Geography (2016). Before coming to the university, I completed my doctoral thesis at The University of Leicester (Department of Geography), and worked as a Research Assistant at The University of Warwick (Institute for Employment Research).
At Sheffield Hallam my contribution to the Department of The Natural and Built Environment generally, and the Human Geography course specifically, actively draws on my academic research and scholarship. A strong commitment to research-informed teaching helps ensure that my classes are positioned on the cutting-edge(s) of cultural, economic, social and geographical debate that inform and animate contemporary society.
Matt spent seven years at the University of the West Indies in Trinidad and Tobago, firstly as Lecturer in International Relations (in 2009) and then as Senior Lecturer (from 2013). He has held visiting positions at universities in the UK (Warwick, as Transatlantic Fellow), the Netherlands (Institute of Social Studies and the Royal Netherlands Institute of Southeast Asian and Caribbean Studies) and China (Wuhan). Matthew is also the founding managing editor of the Caribbean Journal of International Relations & Diplomacy, and he has consulted for various organisations, including the Department for International Development (DfID), The Commonwealth Secretariat, and the United Nations Economic Commission for Latin America and the Caribbean (ECLAC).
Matthew is active within the Sheffield Political Economy Research Institute (SPERI) where he is a Fellow and co-leader of its research programme on Development and the Governance of a Globalising Political Economy, and regularly writes commentaries for its influential blog. He is also a Fellow of the Sheffield Institute for International Development (SIID). His primary area of research interest is the political economy of development, with a particular focus on small states in general, and the Caribbean specifically. He has four main research strands active at present: comprehending the 'existential threats' facing development in the Caribbean region; the rise of China and the attendant impact of hegemonic transitions on global governance in general, and multilateral trade in particular; rethinking development conceptually and empirically beyond the so-called 'rise of the BRICS' (the subject of a SPERI paper published in mid-2016); and the turning tide of drug policy in the Americas, reflected in sudden and remarkable patterns of cannabis decriminalisation and legalisation throughout the region.
Jonathan S. Davies is founding Director of the Centre for Urban Research on Austerity and Professor of Critical Policy Studies. He worked at the University of Warwick from 2001-2011, previously completing his DPhil at the University of York. His first monograph Partnerships and regimes: the politics of urban regeneration in the UK was published by Ashgate in 2001. His second, Challenging Governance Theory: from Networks to Hegemony was published by The Policy Press in September 2011. Jonathan publishes in leading journals including the Journal of Urban Affairs, the International Journal of Urban and Regional Research, Environment and Planning A, Urban Studies, Political Studies, Policy & Politics and Public Administration. His research interests span critical issues in governance, urban studies and public policy. In addition to developments in governance theory, Jonathan is also working on a number of projects on crisis and austerity governance. He holds a major ESRC grant, leading an international consortium of researchers in a comparative study of austerity governance. Jonathan welcomes applications from prospective PhD students in these research areas.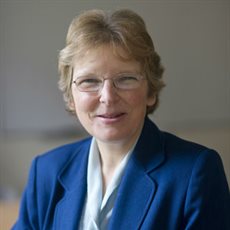 fter completing an undergraduate degree in geography, Anne has spent nearly all of her career conducting applied research of relevance to academia and policy in research centres/ institutes in the higher education sector.
She started her career at the Centre for Urban and Regional Development Studies (CURDS) in Newcastle. Apart from a short stint at the Department for City and Regional Planning in Cardiff she has spent most of her time at the Institute for Employment Research (IER), University of Warwick. She joined the University of Birmingham as Professor of Regional Economic Development in June 2017 in City-REDI (Regional Economic Development Institute).
Her research interests span employment, non-employment, regional and local labour market issues, skills strategies, urban and rural development, migration and commuting, associated policy issues and evaluation.
She has published in high profile journals and has written numerous reports for UK Government Departments and agencies. Anne is experienced in disseminating the results of her research to academic, policy and practitioner audiences.
Hannah is a Research Fellow at SPERI and Lecturer in the Department of Politics and International Relations. Her research focuses on food insecurity, the rise of emergency food provision and the human right to food. Her work has been at the forefront of the emerging evidence base on the growth of food charity in the UK with her studies on the Trussell Trust Foodbank Network, FareShare and other independent initiatives.
Hannah has successfully managed and completed projects on food charity and food insecurity for funders including the Economic and Social Research Council (ESRC) and Engineering and Physical Sciences Research Council (EPSRC) and in 2013-14 she was lead author of the Department for the Environment, Food and Rural Affairs (Defra) funded 'review of food aid' which was commissioned in response to growing concern about rising uptake of food charity. In June 2014 Hannah was awarded first prize for Outstanding Early Career Impact at the ESRC's Celebrating Impact awards.
Hannah is a registered specialist with the Food Standards Agency (FSA) for her research expertise in food and poverty and sits on Child Poverty Action Group's (CPAG) Policy Advisory Committee.
Allister McGregor is Professor of Political Economy in the Department of Politics at the University of Sheffield, UK. Before coming to Sheffield he was at the Institute of Development Studies (IDS) at the University of Sussex, where he was leader of Vulnerability and Poverty Reduction Team and a member of the Senior Management Group. For many years prior to that he was in the Faculty of Social Sciences at the University of Bath.
Allister graduated from the University of Stirling with a Joint Honours Degree in Economics and Social Anthropology (the only one granted by the University before Social Anthropology at Strirling was closed down). He then sought to pursue a career in international development, first working for Oxfam UK before taking a Dutch Government Postgraduate Scholarship to study for a Masters year at Wageningen University in the Netherlands. He completed his PhD at the University of Bath on the role of credit and debt in rural Bangladesh, exploring the relationships between poverty and patronage.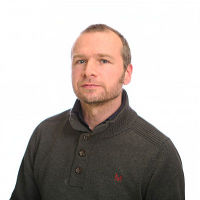 Les Monaghan is a photographer interested in class, community, and representation. Les was previously a press photographer schooled in unambiguous imagery, and has deconstructed the documentary method through successive projects; staging photographs, working with texts, collaborating with others and re-contextualising.
Les has been working on long term projects in Doncaster, South Yorkshire, including: assimilation (2006-2008), Aspirations Doncaster (2014), The Desire Project (2016) and Relative Poverty (2016-2017). Works are often shown on a large scale engaging directly with the public.
There will be a number of significant learning outcomes from attending and engaging with this workshop. In particular this will helping you to:
To learn from the first hand experiences of some of the leading academics in their fields, and draw on their expertise in ways that can potentially shape and inform your own research agendas.
Identify 'the cutting-edges' of inter-disciplinary approaches and methodologies used to deepen our 'evidence-base' to better understand some of the most significant challenges that our communities are experiencing at times of crisis and precarity.
Identify creative ways of representing and successfully engaging your research findings that can shape and inform academic, policy-making and broader public awareness.
There are 40 places available on this training workshop
PLEASE NOTE: Students are responsible for arranging travel to and from these Pathway Specific Training sessions. The WRDTP cannot reimburse travel costs to these sessions.
Hourly Schedule
Programme
10.30am

-

10.55am

Arrivals and Coffee

Les Monaghan's "Relative Poverty" exhibition will be displayed at the workshop throughout the day www.relativepoverty.org
10.55am

-

11.35am

Relative Poverty

Les Monaghan (Photographic political artist)
11.35am

-

12.10pm

Well being and povertyean for social policy

Professor Allister McGregor
12.10pm

-

1.00pm

Austerity Governance (followed by Q&A/ Discussion)

Professor Johnathan Davies
1.00pm

-

1.45pm

Lunch and Networking
1.45pm

-

2.20pm

The growth of food banks in Britain and what they mean for social policy

Dr Hannah Lambie-Mumford
2.20pm

-

2.55pm

What is 'Good Work' and why does it matter?

Professor Anne Green
2.55pm

-

3.05pm

Q&A/ Discussion
3.05pm

-

3.20pm

Coffee Break
3.20pm

-

4.30pm

Panel Discussion (all guest speakers)

Critical reflections on the challenge of engaging academic, policy-making and public communities