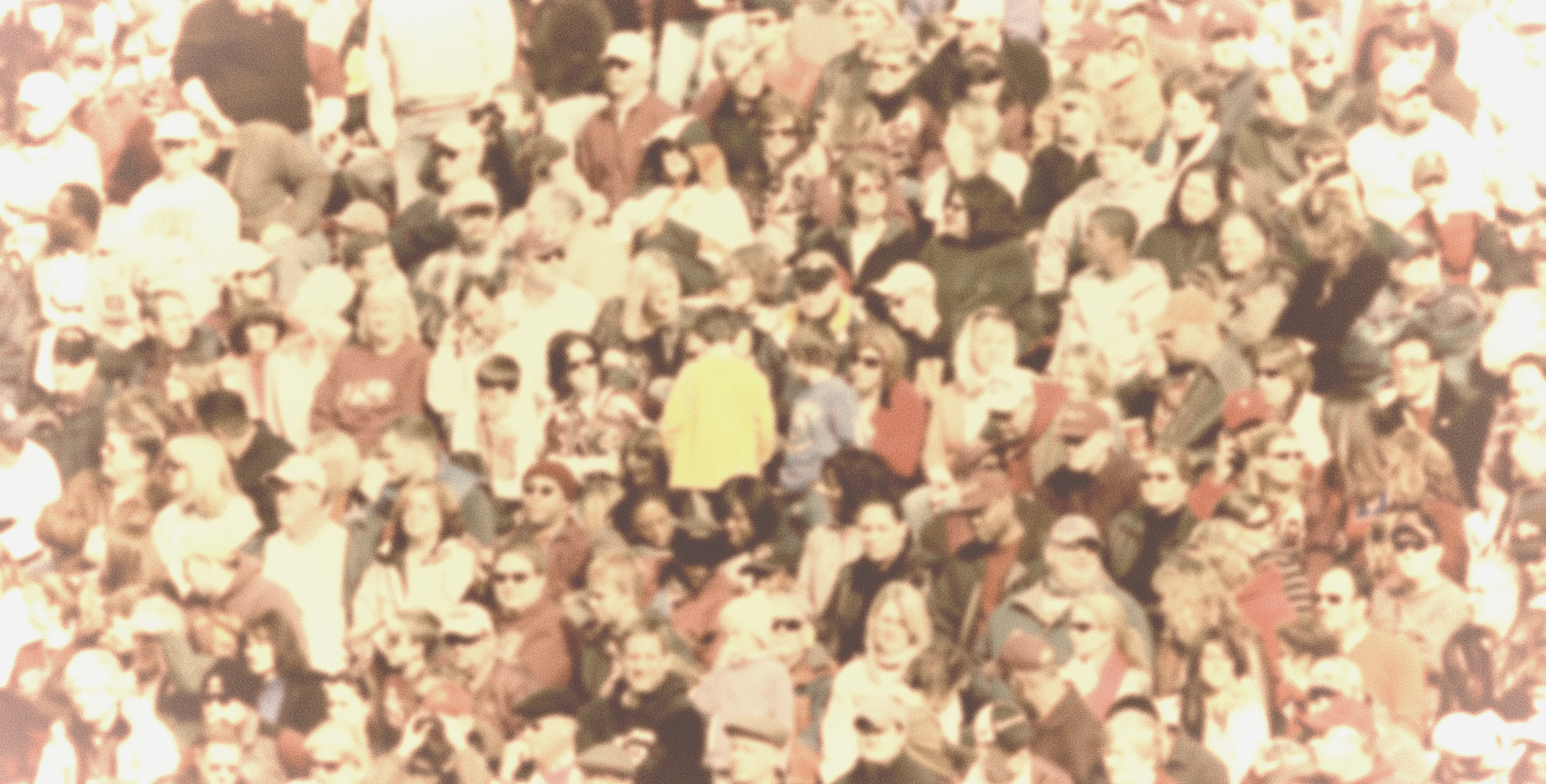 Understanding Civil Society – Concept(s) in Context
This one-day symposium has been organised by the Civil Society, Development and Democracy (CDD) Pathway and is open to all ESRC and non-ESRC funded PhD and MA Social Research students within the WRDTP's seven partner universities. Whilst this workshop is aimed at CDD Pathway students, PGRs from all seven interdisciplinary Pathways are welcome to attend.
This Symposium will bring together academics, practitioners, and PGR students to reflect upon and discuss the concept of Civil Society. Drawing on their expertise, the guest speakers will explore the contextualisation of Civil Society across a range of different institutional environments. This will  help to stimulate a debate around the concept itself and how it departs from its often theoretical-normative use. The symposium will help to explore what contextualisation means for understanding the concept as well as conducting research (i.e., operationalising the concept). The speakers will discuss a variety of specific context such as the Russian Federation and China, or the relevance of the concept for Development looking at various Africa contexts, and the way practitioners relate to the concept when allocating resources for example.
Students attending this training will gain:
An understanding of current academic debates relating to the concept of Civil Society, Development, and Democracy
Insights onto the challenges of working, researching, and conceptualising Civil Society in different context and across contexts
An opportunity to engage with experienced academics to ask questions relevant to their own PhD project.
Begin to develop abstract thinking and conceptualisation skills
Edge Hill University

Jo is currently Director of Research and Knowledge Exchange and Head of the Institute for Social Responsibility at Edge Hill University. Prior to this she was Dean of Business and Law at Aberystwyth University and Head of Department at Salford Business School. She has been travelling to the former Soviet Union first as a graduate trainee for PWC ,and latterly as a PhD student and research it for nearly 30 years. She has published more than 70 journal articles, conference papers and book chapters, and won upwards of £1 million from ESRC, British Academy and the GCRF.

Her research has focused on the application of civil society conceptualisations in non-western contexts. The former Communist or centrally planned context, where volunteering was assumed and civil society or third sector organisations did not exist, presents both challenges and opportunities for the researcher; in terms of conceptual application, methodological approach and how to best present findings for publication. Jo will explore all of these in her presentation: Civil society in context: how can we adapt the concept to fit?

Professor of International Development, London School of Economics and Political Science

Professor Howell is a political scientist working in the broad interdisciplinary field of development studies. Her research interests relate to the politics of policy processes, state-society relations, securitisation of aid, and authoritarianism and development. She has lived and worked in China, India, Mozambique and Jordan and has also carried out fieldwork in Malawi, Kenya, Afghanistan, Kyrgyzstan, Papua New Guinea and Vanuatu. She was the Director of the Centre for Civil Society at the LSE from 2003-2009, Director of a large ESRC Research Programme on Non-Governmental Public Action, and editor of a Palgrave book series on Non-Governmental Public Action.  Her most recent research has focussed on the securitisation of aid and counter-terrorism, civil society, gender and labour relations in China, and the accountability and legitimacy of NGOs. She currently directs an ESRC research grant on the politics of government contracting of welfare services to NGOs in China.

She has advised and consulted widely for international development agencies such as UNDP, UNICEF, ILO, Australian Aid, Ford Foundation, Department for International Development UK, the Foreign and Commonwealth Office, Save the Children, the British Council, and Christian Aid, and Asia Monitor Research Centre. She previously held positions at the Institute of Development Studies, Sussex University, and at University of East Anglia.

Chair in Entrepreneurship, University of Leeds

Professor Diane Holt holds the Chair in Entrepreneurship at Leeds University Business School. She is the author of more than 100 articles, book chapters, reports and working papers. Recent work includes commissioned work for the United Nations on Youth Entrepreneurship and papers in journals such as Academy of Management Perspectives, Journal of Product Innovation Management, International Journal of Production and Operations Management, Business and Society and California Management Review. She has held various grants totalling more than £800K linked to work set in sub-Saharan Africa, Brazil, the UK and USA from funders such as the ESRC, GCRF, British Council, British Academy and Nuffield Foundation.

She has a broad focus on the role that enterprises (commercial, non-profit, social, hybrid) in both the formal and informal economy can play in sustainable development and poverty alleviation. She explores these organisations, their stakeholders and beneficiaries and various interactions with environmental and social issues especially in low-income contexts in the developing world. In particular her work explores various processes, decision making, use of innovations and strategy in such enterprises, as well as their impacts on communities and the natural world. In the case of her informal economy work this focus is on their reactive natures, their strategic gaps, links with the formal and role in livelihoods for millions in poverty. She is amongst the leading international scholars on hybrid social enterprises and businesses based in the informal economy (primarily in subsidence markets).  Her work on the institutional and cultural-cognitive factors influencing hybrid firms in sub-Saharan Africa is on the cutting edge of narratives emerging in this field.

UK Government Operational Research Service

Dr Gary Preece obtained his PhD in Systems Thinking and Information Management at Aston University, Birmingham. He then moved to Kyoto University in Japan to research systems thinking approaches to support disaster response. Gary now works for the UK Government Operational Research Service (GORS) and has experience working for a range of government departments in the UK and abroad.

Professor of Nonprofit Studies, George Mason University

Stefan Toepler (Dr. rer. pol., Free University of Berlin, Germany, 1995) is Professor of Nonprofit Studies and the Schar School's MPA Director. He regularly teaches the Introduction to Nonprofit Management, Nonprofit Law, and NGO Management and Policy. Prior to joining George Mason in 2002, he was deeply involved with cross-national research on nonprofits and global civil society at Johns Hopkins University, and more recently he was affiliated with the Higher School of Economics in Moscow, conducting research on nonprofit-government relations in the Russian Federation and its regions.

Dr. Toepler's research interests range from the study of philanthropic foundations and nonprofit management and policy more generally to the roles of NGOs in international development as well arts policy and cultural economics. With over 100 publications, his most recent articles have appeared in the Journal of Comparative Policy Analysis, Nonprofit Policy Journal of Public Administration, International Journal of Cultural Policy, and Development in Practice.

Currently, he is co-editing the Routledge Companion to Nonprofit Management, a comprehensive standard work on all aspects of nonprofit management with an international focus, comprising 34 newly commissioned chapters involving 50 leading scholars from ten countries. He is also serving as co-editor-in-chief of the second edition of Springer's International Encyclopaedia of Civil Society. Forum, Economics, American Behavioural Scientist, International
Please note, this symposium will be run a face-to-face event and online session. There are 40 tickets available for face-to-face delegates. We ask that if you register to attend you must commit to attending or to contacting us in advance of the event if you cannot attend. Your department will be charged the cost of your 'ticket' if you do not inform us that you cannot attend face-to-face in advance.
PLEASE NOTE: subject to government and institutional guidance, this training symposium will be delivered on a face-to-face basis. Students are responsible for arranging travel to and from the University of Sheffield for this symposium. The WRDTP cannot reimburse travel costs to Pathway sessions.