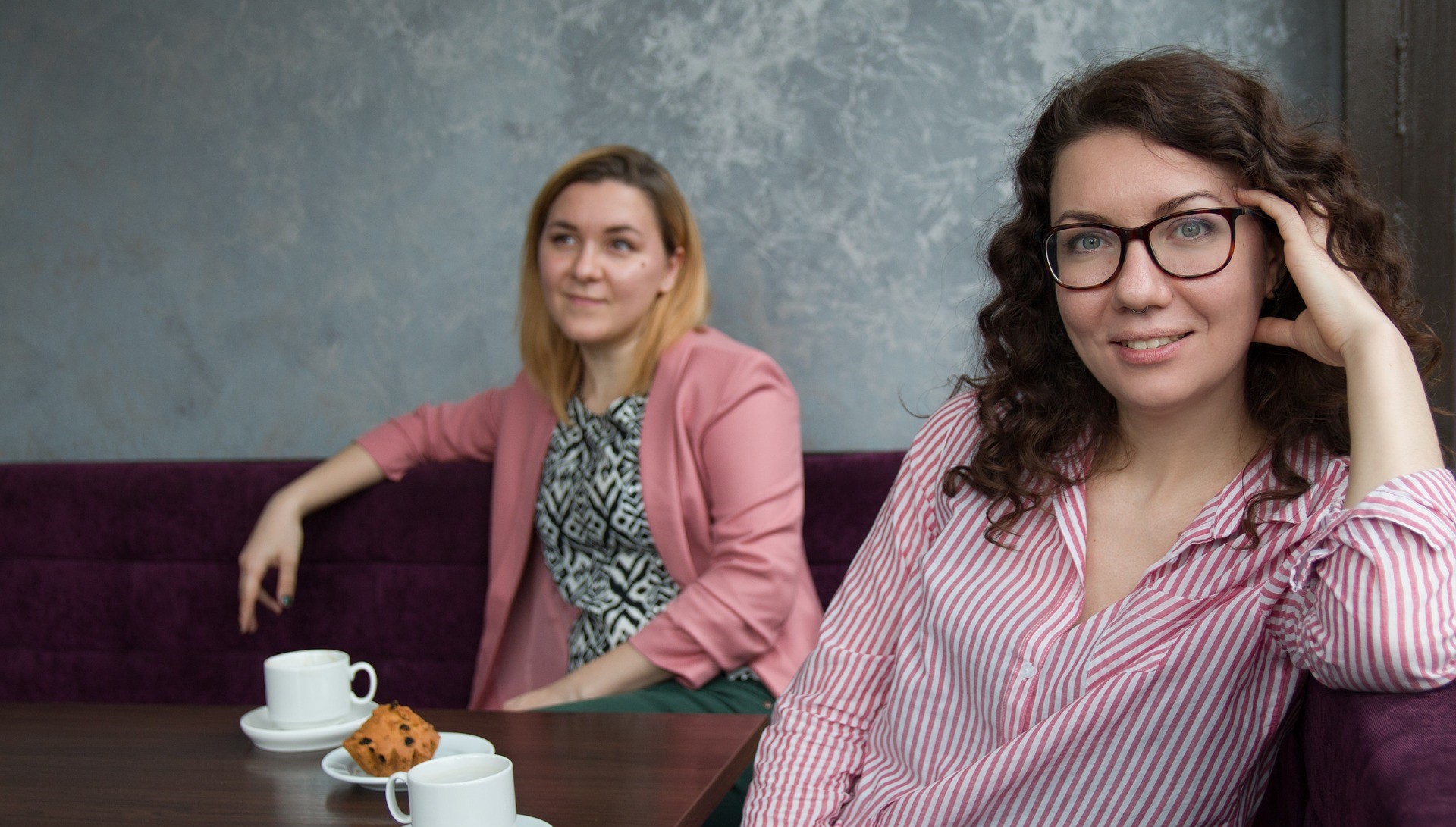 Women in Academia
All women PhD Social Sciences Doctoral Researchers from the Universities of Bradford, Hull, Leeds, Manchester Metropolitan, Sheffield, Sheffield Hallam and York are warmly invited to attend the White Rose Doctoral Training Partnership Women in Academia event, 13 December 2019, at The Octagon, University of Sheffield.
This is the first WRDTP event for women in academia. The event aims to provide a space for women within the postgraduate research community to reflect on their positionality within academia, and to come together as a collective to provide advice, support, and encouragement from and for other women within the DTP.
Doctoral Researchers need to register with a Discussion Group when they book a place at this event. The following Discussion Groups will take place before the buffet lunch between 11.15am and 12.30pm (please see below the booking button for further programme details):
Group 1: Women's Health (Periods, Pregnancy, Transitioning)

Group 2: Inclusion within the Academy 

Group 3: Mental health and Wellbeing

Group 4: Gender power dynamics in Academia (navigating supervisory relationships, publication process, progression in academic careers, teaching)
Muna is a lecturer of Psychology in Education, based in the Department of Education, Childhood and Inclusion. She teaches and supervises dissertations on a number of undergraduate and postgraduate education courses. She is also a supervisor on the Education Doctorate programme.
Her main areas of research include 'race'/ racism in education, diaspora identities, belonging, community engagement and youth culture. Her research utilises Critical Race, Postcolonial and Black feminist frameworks to explore racialized and gendered inequalities in education.
She has a keen interest in innovative research methodologies; namely decolonial narrative and participatory action research, with particular attention paid to the ethical challenges of doing decolonial research.
Alongside her academic post Muna works closely with local government, schools, colleges and youth services to help support work that tackles institutional racism, youth (dis)engagement, young people's emotional health and wellbeing needs, and community engagement. Part of her external work includes being a trustee of Astrea Academy, a multi-academy schools Trust.
Muna is a member of a number of networks. Within the university she is member of the Race Staff Network and the BME staff and student forum.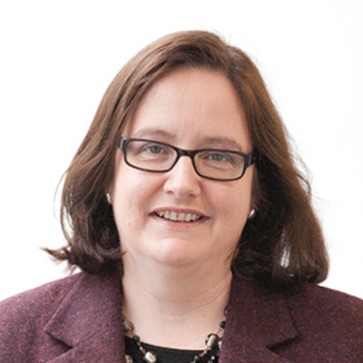 Martina's research focuses upon two broad, but overlapping areas, namely business risk and small and medium sized enterprises (SMEs). More particularly, these can be broken down into distinct research strands: the influence of corruption upon organisational strategic decision-making in multinational enterprises; organisational preparedness and business continuity practice; strategy practice in SMEs.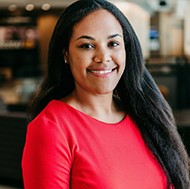 Dr Nadena Doharty is a sociologist of education working in the School of Education at the University of Sheffield. Nadena read her undergraduate degree in Sociology and Politics and postgraduate degree in International Relations at Goldsmith's College, University of London. After a PGCE specialising in Sociology and Politics, Nadena earned her PhD at the University of Keele.Nadena's areas of research include Sociology of Education, Black History, inequalities in education, racialised identities in schooling, Critical Race Theories, and critical/anti-racist pedagogies.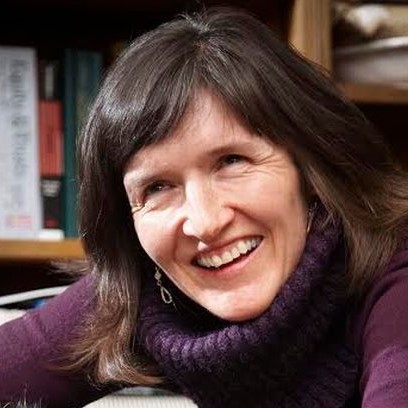 I am a professor in the School of Law, where I have worked since 1990. I am also the current director of the University-wide interdisciplinary Centre for Disability Studies and coordinator of the Law School's Disability Law Hub.
My academic interest in disability and law is rooted in my own experience of life as a disabled person. I am committed to working with disabled people, researchers with different disciplinary backgrounds and other stakeholders to tackle the persistent forms of disadvantage and exclusion experienced by disabled people all over the world.
I have held trustee and advisory positions in a range of local, national and international disabled people's and human rights organisations. I also regularly advise policy-makers, governments and intergovernmental organisations. I acted as expert adviser on accessibility for the Council of Europe in connection with its Disability Strategy 2017-2023; and was a special adviser to the House of Commons' Women and Equalities Committee in connection with its inquiry into Disability and the Built Environment 2016-2017. I am also a member of the Equality and Human Rights Commission's Disability Advisory Committee.
In 2016 I was awarded the international Bob Hepple Memorial Prize by the Equal Rights Trust and the Industrial Law Society in recognition of my contribution to disability equality. In 2017, I became an honorary Master of the Bench at Middle Temple. I am also an Adjunct Member to the Graduate Program in Critical Disability Studies at York University (Toronto, Canada).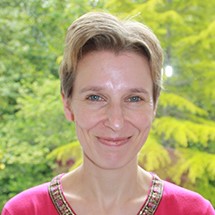 Kate Reed is a Professor of Sociology at the University of Sheffield. She has written and researched extensively on reproductive health. She was the Principal Investigator of the research project: 'End of or Start of Life'? Visual Technology and the Transformation of Traditional Post-Mortem funded by the Economic and Social Research Council. This project won the ESRC Outstanding Societal Impact Prize in 2019. She has published widely in the areas of reproductive health, gender, visual health technology and social theory. Kate is the co-author of 'Social Life: Contemporary Social Theory' (2019, Sage) with Matthias Benzer. She is also single author of several monographs including 'Gender and Genetics: Sociology of the Prenatal' (2012, Routledge), New Directions in Social Theory: Race, Gender and the Canon (Sage 2006) and Worlds of Health (Praeger 2003). These texts have been well reviewed (See references below). She has also researched the above areas extensively.
Join the conversation: #WRDTPWomen
Travel – A free coach will be provided for delegates travelling from the University of Leeds, and the University of York. Please find coach details below:
Leeds: Pick up – 8.10am, Parkinson Court steps – please note that the coach is provided by 'Blue Sky Coaches' as there are often multiple coaches picking up from this location)
Return – 3.30pm from Durham Road bus stop, outside the Octagon Centre. Expected arrival in Leeds approx 4.30pm.
York: Pick-up – 7.15am, outside the Chemistry Hub/ Science park bus stop
Return – 3.30pm from Durham Road bus stop, outside the Octagon Centre. Expected arrival in York approx 5.30pm
If you are travelling from the University of Hull, University of Bradford, or Manchester Metropolitan University, please note that you will need to arrange for your own transportation to this event. You can claim reimbursement of reasonable travel expenses upon completion of an expenses claim form (available from your institution's WRDTP Link Administrator) and production of original tickets/ receipts.
Hourly Schedule
Provisional Programme
9.30am

-

9.45am

Welcome Refreshments
9.45am

-

10.00am

Introduction

Alex Ricketts, Student Forum Representative, University of Sheffield
10.00am

-

11.00am

Intersectional Panel discussion - experiences within academia

Chair: Professor Ruth Blakeley, WRDTP Director, University of Sheffield
11.00am

-

11.15am

Comfort break
11.15am

-

12.30pm

Discussion Groups

Please pick a Group from the list above when booking your place
12.30pm

-

1.30pm

Buffet Lunch

Posters produced in the discussion groups will be exhibited in the Octagon during lunch
1.30pm

-

1.45pm

Introduction to the afternoon activities

Tamara Satmarean, Student Forum Representative, University of Sheffield
1.45pm

-

2.15pm

Break out groups

Facilitated by Panel members and Student Forum Representatives
2.15pm

-

2.30pm

Comfort break
2.30pm

-

3.00pm

Shared learning

How can we be better allies to each other?
3.00pm

-

3.15pm

Wrap up and final comments

Professor Ruth Blakeley, WRDTP Director, University of Sheffield