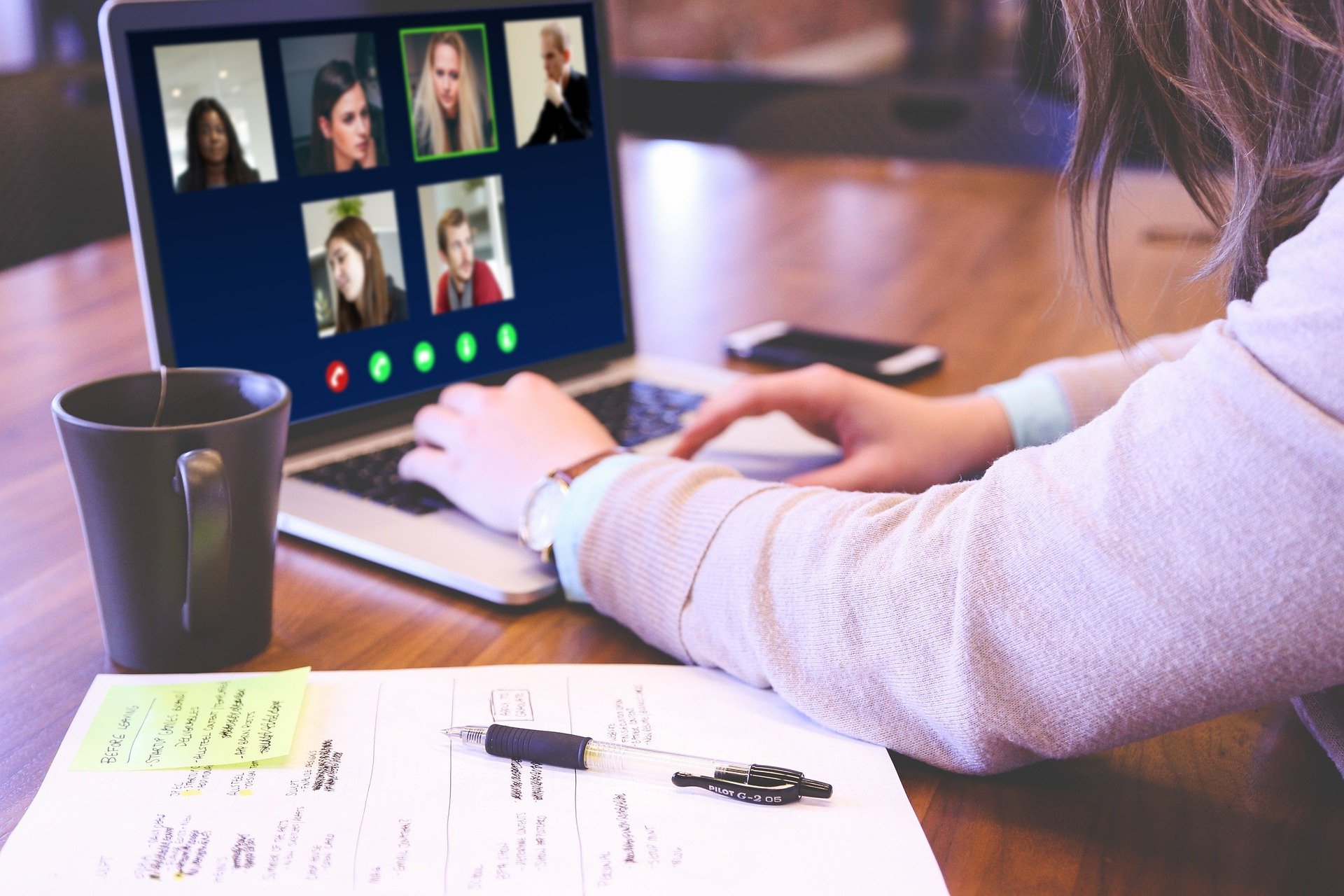 Date
10 Nov 2020
- 11 Nov 2020
Time
All of the day
WRDTP Welcome Event 2020
Expert Panel – The challenges and opportunities of conducting research during a pandemic
All new PhD Social Sciences doctoral researchers from the Universities of Bradford, Hull, Leeds, Manchester Metropolitan, Sheffield, Sheffield Hallam and York are warmly invited to attend the White Rose Doctoral Training Partnership Welcome Event taking place on the 10th & 11th November.
This year's Welcome Event will be delivered over 2 days, with an exciting programme of online content to introduce you to PhD life and the benefits of studying within one of the White Rose Doctoral Partnership institutions. A full programme will be released prior to the event. For an outline of each day's events please see below.
This is a compulsory event for ESRC funded PhD students (i.e. PhD students who are starting their 1st year of study in the academic year 2020/21).
If you attended the WRDTP Welcome Event whilst completing your MA Social Science Research degree during academic year 2019/2020 please note you do not have to attend this event again but please inform the WRDTP office via training@wrdtp.ac.uk that you will not be attending
Students beginning their Masters in Social Science Research in the academic year 2019/2020 are welcome to attend, studies permitting.
Supervisors are also invited to join us at this event.
Panel Members and additional Speakers on 10th November
Chair

Professor Charlotte (Charlie) Burns is a Professor of Politics in the Department of Politics and International relations at the University of Sheffield. She is an EU expert who specialises on the European Parliament and environmental politics and policy. Her recent research focus has been upon  the impact of Brexit upon UK and EU environmental policy upon which she has given evidence to a range of legislatures and worked with external partners to promote independent expert advice and evidence. She is Co-Chair of the academic network Brexit and Environment.  Charlie is also Director of the White Rose Doctoral Training Partnership and is passionately committed to delivering world class training and opportunities to post-graduate researchers.

Panel Speaker

Dr Ana Manzano is an associate professor in public policy and director of postgraduate research studies in the School of Sociology & Social Policy (University of Leeds). She is a social scientist and methodologist interested in the relationship between research methods, evidence and policy making. Dr Manzano's research involves applying a range of social research methods to evaluate applied complex interventions, programmes and policies, using qualitative and mixed-methods approaches.

Panel Speaker

Hannah is a Research Fellow at SPERI and Lecturer in the Department of Politics and International Relations. Her research focuses on food insecurity, emergency food systems and the role of public policy. Her work has been at the forefront of the emerging evidence base on the growth of food charity in the UK and comparative research across Europe.

Hannah's research has been funded by the Leverhulme Trust, British Academy, Economic and Social Research Council (ESRC), Engineering and Physical Sciences Research Council (EPSRC) and the Department for the Environment, Food and Rural Affairs (Defra). Hannah's work has an applied focus and her achievements in knowledge exchange and impact have been recognised by the ESRC with a first prize award for Early Career Impact at the ESRC's Celebrating Impact awards (2014).

Hannah sits on the Food Standards Agency's Advisory Committee for Social Science and on Child Poverty Action Group's (CPAG) Policy Advisory Committee.

Panel Speaker

Liz's research is broadly focused on operational design and improvement in healthcare service supply chains with a specific interest in the pharmaceutical supply chain.  Her work aims to better understand healthcare systems so that they can be improved to ensure greater patient safety and optimal care. Liz is Deputy theme lead for the Safe Use of Medicines in the Yorkshire and Humber Patient Safety Translational Research Centre and co-lead on the Process Evaluation stream of the NIHR funded ISCOMAT study (a National Institute for Health Research programme) focusing on patient safety/medicines transitions.  A strong strand of Liz's research focuses on securing better access to medicines to support patient treatment and care. This is undertaken as part of the Medicines Optimisation Research Group. Recent activity has included working with pharma stakeholders to really understand factors affecting the supply of medicines to patients and how best to address this, analysing the impact of medicines shortages on Spanish pharmacists and participation in a NIHR funded study examining access to medicines at End of Life (The ActMed study).

Communicating for Impact Speaker

Katie Pruszynski is the Faculty of Social Science's Research Communications and Marketing Manager. She works with academics from every department to raise the profile of the world-leading research undertaken within the Faculty.

Student Experience Speaker

Thesis: Survival through design: An examination of tiny housing as a unique and emerging sector within self-build projects

Student Experience Speaker

Thesis title: Heterogeneity in the development of Antisocial Behaviour
Annual Welcome Event Poster Competition
As in previous years, we will be holding a research poster competition at this year's Welcome event, however this year's competition will be held online. This is primarily aimed at 2nd and 3rd year PhD students but is open to all PhD students at any stage of their research.
PLEASE NOTE: We have now closed applications for the poster competition
On Tuesday 10th November, students who have been chosen to exhibit their posters will be given 5-10 minutes to speak to attendees (between 2.15pm and 3.15pm, times to be allocated prior to the Welcome Event) and answer questions on their research. Posters will then be available to view online post event for attendees to vote for the competition winner.
If you would like to exhibit a poster at the Welcome Event please click on this link and complete the form, giving an abstract of approx 200 words as to the nature of your research.
The winning poster will be awarded a £50 book voucher prize. 2 runner up prizes of a £20 gift voucher will also be awarded.
PLEASE NOTE: Our online training sessions will be recorded and will be available on the VIRE in an edited format for those students who cannot attend. If you wish to join this session but do not wish for your contributions to be included in the edited VIRE resource, please ensure that you select NO when prompted in the online booking form regarding recording.
Hourly Schedule
Tuesday 10th November 2020
10.00am

-

10.15am

Welcome & Introduction to Doctoral Training

Charlie Burns, WRDTP Director, University of Sheffield
10.15am

-

11.20am

Expert Panel - The challenges and opportunities of conducting research during a pandemic

Ana Manzano, Liz Breen, Hannah Lumbie-Mumford
11.20am

-

11.30am

Comfort Break
11.30am

-

12.00pm

White Rose University Libraries – Sharing access, information and skills

Faculty Librarians from Universities of Sheffield, York and Leeds
12.00pm

-

1.00pm

LUNCH
1.00pm

-

1.20pm

Communication for Impact

Katie Pruszynski, Research Marketing and Communications, Interdisciplinary Centre of the Social Sciences, University of Sheffield
1.30pm

-

2.00pm

My Experience as a Doctoral Researcher

Current PhD students share their experiences as Doctoral Researchers
2.00pm

-

2.15pm

Comfort Break
2.15pm

-

3.15pm

Poster Competition

Entrants to the Poster Competition will explain and take questions on their Poster
Wednesday 11th November 2020
-

Pathway Meetings

Your chance to meet the Pathway Directors and other doctoral researchers in your pathway and plan your networking/training activity for the coming year
9am

-

11am

Education, Childhood and Youth

ECY
10.00am

-

12.00pm

Data, Communication and New Technologies

DCT
10.00am

-

12.00pm

Cities, Environment and Liveability

CEL
11.am

-

1.00pm

Well-being, Health and Communities

WHC
1.00pm

-

3.00pm

Security, Conflict and Justice

SCJ
2.00pm

-

4.00pm

Sustainable Growth, Management and Productivity

SMP
3.00pm

-

5.00pm

Civil Society, Development and Democracy

CDD