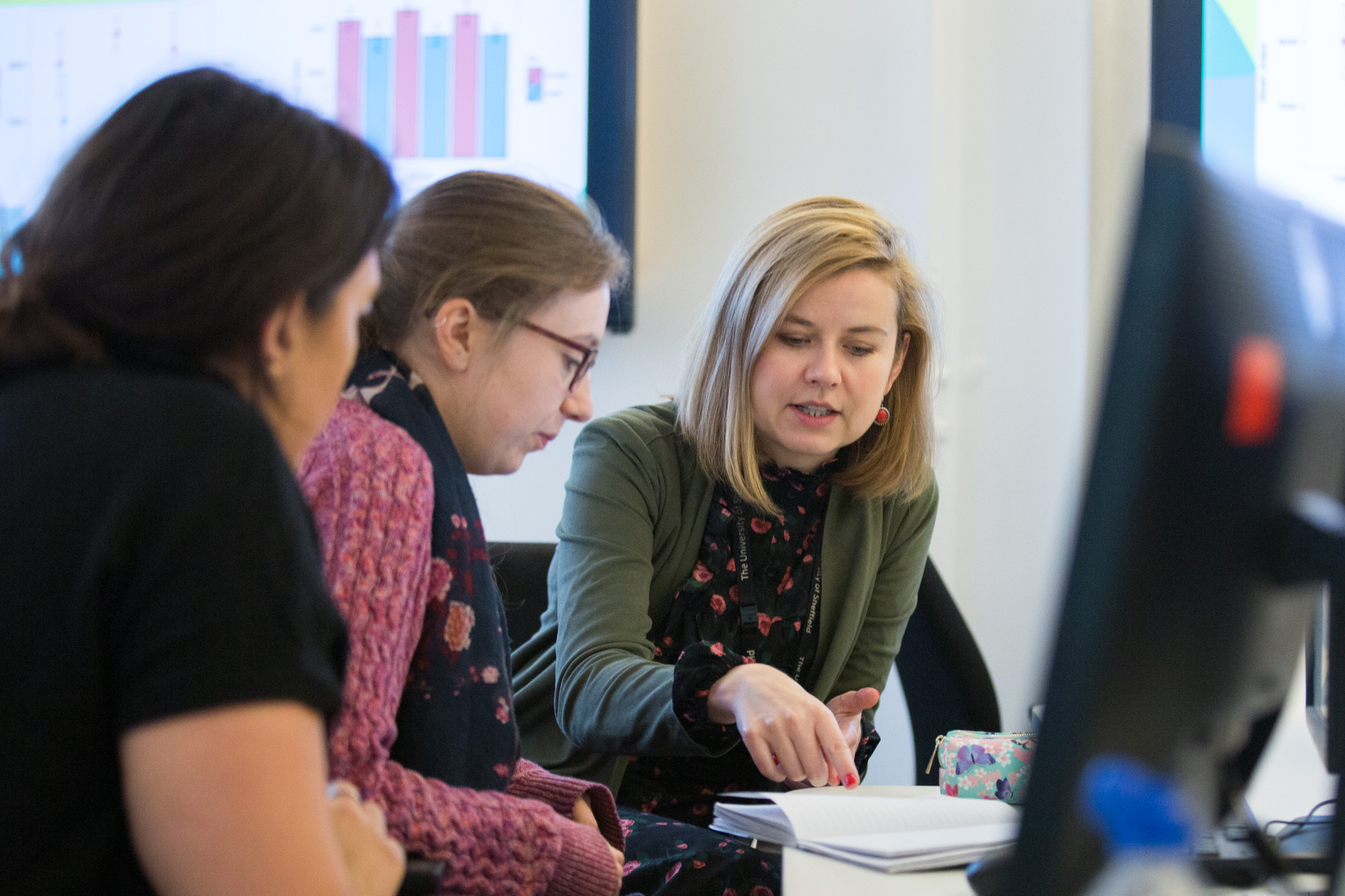 WRDTP Welcome Event 2022
All new PhD Social Sciences doctoral researchers from the Universities of Bradford, Hull, Leeds, Manchester Metropolitan, Sheffield, Sheffield Hallam and York are warmly invited to attend the White Rose Doctoral Training Partnership Welcome Event taking place on the 19th October 2022, at the Ron Cooke Hub, on the University of York campus.
This year's Welcome Event will be delivered face-to-face to introduce you to PhD life and the benefits of studying within one of the White Rose Doctoral Partnership institutions, and a face-to-face networking opportunity in the afternoon.
This is a compulsory event for ESRC funded PhD students (i.e. PhD students who are starting their 1st year of study in the academic year 2022/23). It is also open to all non-ESRC funded PhD students within the White Rose Universities.
Students beginning their Masters in Social Science Research in the academic year 2022/2023 are welcome to attend, studies permitting.
If you attended the WRDTP Welcome Event whilst completing your MA Social Science Research degree during academic year 2021/2022 please note you do not have to attend this event again but please inform the WRDTP office via training@wrdtp.ac.uk that you will not be attending.
Doctoral Researchers need to register with a interdisciplinary themed training Pathway when they book a place at this event. To see which Pathway is appropriate for you, please see the following Pathway summaries here.
Supervisors are also invited to join us at this event.
Poster competition

As in previous years, we will be holding a research poster competition at this year's Welcome event. This is primarily aimed at 2nd and 3rd year PhD students but is open to all PhD students at any stage of their research.
If you would like to exhibit a poster at the Welcome Event please click on the link below and complete the form, giving an abstract of approx 200 words as to the nature of your research.
Poster guidelines: all posters must be A0 size and include your name, contact details, university, department, funder and relevant logos, if appropriate. ESRC-funded students should note further branding guidance can be found here.
The winning poster will be awarded a £50 book voucher prize. 2 runner up prizes of a £20 gift voucher will also be awarded.
Travel 
A free coach will be provided for the University of Leeds and from the University of Sheffield (for University of Sheffield and Sheffield Hallam University students).
Details on these arrangements will be sent to all registered students nearer to the time of the event.
Students travelling from the University of Bradford, University of Hull, and Manchester Metropolitan University should arrange transport to this event and will be able to claim back reasonable travel expenses through their University's student expenses claim procedure.
Hourly Schedule
Programme
10:00

-

10:30

Registration & Refreshments

Collect your Delegate Pack & Name Badge upon arrival
10:30

-

10:50

Welcome & Introduction to Doctoral Training

Felicity Matthews: WRDTP Director, University of Sheffield
10:50

-

11:15

Communication for Impact
11:15

-

11:40

White Rose University Libraries - Sharing access, information and skills

Tony Wilson, Faculty Librarian for Social Sciences, University of York Library
11:40

-

12:15

My Experience as a Doctoral Researcher

Current PhD students share their experiences as Doctoral Researchers
12:15

-

13:30

Buffet Lunch

Doctoral Researcher Poster Exhibition, Networking
13:30

-

14:30

Pathway Session 1

Your chance to meet the Pathway Directors and other doctoral researchers in your pathway and plan your networking/training activity for the coming year. Please refer to your delegate pack for your Pathway Meeting's room location
14:30

-

14:50

Afternoon Refreshments
14:50

-

15:45

Pathway Session 2

Your chance to meet the Pathway Directors and other doctoral researchers in your pathway and plan your networking/training activity for the coming year. Please refer to your delegate pack for your Pathway Meeting's room location
15:45

-

16:00

Wrap up and final comments

Presentation of vouchers to WRDTP Welcome Event Poster Exhibition
16:15

-

Coaches home

Pick up point will be outside the Ron Cooke Hub