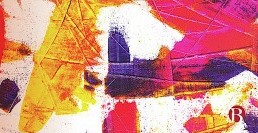 Between Realism and Revolt: Governing Cities in the Crisis of Neoliberal Globalism
This online workshop has been organised by the Cities, Environment and Liveability (CEL) Pathway and is open to all ESRC and non-ESRC funded PhD and MA Social Research students within the WRDTP's seven partner universities. This workshop is aimed at CEL Pathway students but is open to students from all interdisciplinary Pathways.
Professor Jonathan Davies, Director of the DMU Centre for Urban Research on Austerity will present on his book, 'Between Realism and Revolt: Governing Cities in the Crisis of Neoliberal Globalism' (Bristol University Press, 2021).
In the book, drawing from ESRC-funded comparative research conducted in eight cities in eight countries, Jonathan explores urban governance and resistance in the "age of austerity", focusing on the period between the global financial crisis of 2008-9 and the beginning of the global Coronavirus pandemic at the end of 2019. He considers austerity governance from the perspective of governability. How did cities navigate the crisis and the aftermath of austerity, with what political ordering and disordering dynamics at the forefront?
To answer these questions, he engages with two influential theoretical currents, Urban Regime Theory and Gramscian state theory, with a view to understanding how governance enabled austerity, deflected or intensified localised expressions of crisis, and generated more-or-less successful political alternatives.
Through developing a comparative analysis of city case studies – Athens, Baltimore, Barcelona, Greater Dandenong (Melbourne), Leicester, Montreal and Nantes – Jonathan concludes by highlighting five characteristics that cut across the cities, unevenly and in different configurations: economic rationalism, weak hegemony, retreat to dominance, weak counter-hegemony and radically contagious politicisations.
Professor of Critical Policy Studies, DeMontfort University

Jonathan S. Davies is founding Director of the Centre for Urban Research on Austerity and Professor of Critical Policy Studies. His research interests span critical issues in governance, urban studies and public policy. In addition to developments in governance theory, Jonathan is also working on a number of projects on crisis and austerity governance. Between 2015 and 2018 he held a major ESRC grant, leading an international consortium of researchers in a comparative study of austerity governance. Previous monographs are 'Partnerships and regimes: the politics of urban regeneration in the UK' (Ashgate, 2001); and 'Challenging Governance Theory: from Networks to Hegemony' (Policy Press, 2011).
This training session will be delivered online – a link to the training course will be provided to delegates. 
PLEASE NOTE: Our online training sessions will be recorded and will be available on the VIRE in an edited format for those students who cannot attend. If you wish to join this session but do not wish for your contributions to be included in the edited VIRE resource, please ensure that you select NO when prompted in the online booking form regarding recording.