De-mystifying data analysis (rearranged from Nov 2019)
Feeling unsure about analysing your data? Three 'hands-on' workshops will encourage you to 'have a go' at questionnaire, visual images and Q-methodology approaches to data analysis, under guidance. Experts will introduce you to advanced procedures to help you to: 
build your skill-set and confidence 

select the most appropriate analytical approach 

develop critical capacity when reviewing studies and 

look forward with joy and excitement to analysing your own data!
Please note that  the face-to-face workshop has now sold out (25 spaces in total), and there are 15 places available on the webinar (25 spaces in total). Once places are full, if you wish to be added to the waiting list for this training in the event of cancellations, please contact Louise Todd via training@wrdtp.ac.uk
Course and Workshop Leaders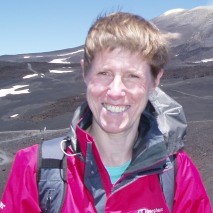 Christine is a Senior Lecturer in the School of Education, University of Sheffield, and the Deputy Director for the WRDTP Education, Childhood and Youth Pathway.
'My research interest is curriculum studies, education policy and globalisation and most of my teaching focuses on these areas. I teach across the different levels of the School programme portfolio, including a module called 'Critical Curriculum Studies' (BA Education, Culture and Childhood first year); 'Internationalising Curriculum, Pedagogy and Assessment' on the full-time MA Globalising Education programme to EdD and PhD programmes. I research the language of curriculum texts (policies, textbooks, lesson plans, classroom resources and students´ work) how it is interpreted and enacted in educational institutions. I investigate and how educational ideas may be rethought, revitalised and enacted in a fair way. I am interested in the nature of knowledge, how it is produced, transformed and promoted through school subjects; the relationships between curriculum policies and curriculum practices and how curriculum influences the identity of students, parents/carers and teachers.'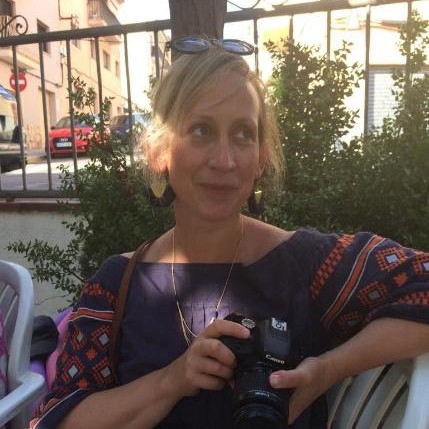 Dr Jessica Bradley is Lecturer in Literacies in the School of Education at the University of Sheffield where she teaches across the BA, MA and EdD programmes. Her AHRC-funded PhD explored translation and translanguaging processes in street arts production and performance. Her research is at the intersection of language and the arts and her current project investigates young people's engagement with language diversity through linguistic landscapes and arts-based practice.
She is currently co-editing a book for Multilingual Matters 'Translanguaging as transformation: The collaborative construction of new linguistic realities' which will be published in 2020. She co-convenes the AILA Research Network for Creative Inquiry and Applied Linguistics.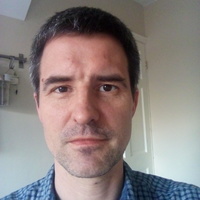 Dr Henning Holle's research is driven by a strong interest in the interaction of the senses. For his research, he uses behavioural and neuroscience techniques (e.g., TMS, fNIRS, EEG, fMRI). He is currently employed as a Reader in Psychology at the University of Hull, following a post-doc working on Synaesthesia at the University of Sussex, and a PhD at the Max Planck Institute for Human Cognitive and Brain Sciences in Leipzig, Germany. Dr Holle is passionate about teaching statistics in an accessible manner, and is leading the research methods teaching at postgraduate level. He is the deputy directory for Hull in the ESRC-funded doctoral training programme on Education, Childhood and Youth.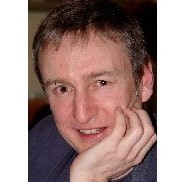 Martin has taught on the Doctor of Educational and Child Psychology course at the University of Sheffield since 2008. He has had an interest in Q Methodology since 2005. He has presented at conferences (most recently at the 33rd annual conference of the International Society for the Scientific Study of Subjectivity) and published a number of Q-related journal articles and book chapters. Martin has applied Q to different areas, notably to young researchers (the subject of his Doctoral work), school transition from (Y6 to Y7) and student viewpoints of teaching and learning.
Welcome refreshments: coffee/tea
Welcome and Introduction
Dr Christine Winter
Workshop 1: Questionnaire Analysis
Dr Henning Holle
Workshop 2: Visual Image Analysis
Dr Jessica Bradley
Workshop 3: Q-Methodology
Dr Martin Hughes
Expected learning outcomes
Visual analysis:
understand different analytical processes for attending to the visual in educational research

hands-on application of visual arts methods to analyse images to explore young people's engagement and understanding of language diversity

https://www.sheffield.ac.uk/education/research/projects/multilingualstreets

understand how these analytical processes might be applied to wider research
Questionnaire analysis: 
theoretical introduction to questionnaire design and analysis 

hands-on training in how to analyse questionnaire data, using an intuitive visual approach
Q-methodology:
understand Q's key concepts 

hands-on application of Q-methodology to the example of data about post-graduate views of teaching and learning

understand the rudiments of analysis and interpretation in Q 

how to develop skills further through supportive material
Please note, students are responsible for arranging transport to and from Pathway Training events. The WRDTP cannot reimburse students for any travel or subsistence costs incurred by attending this event.