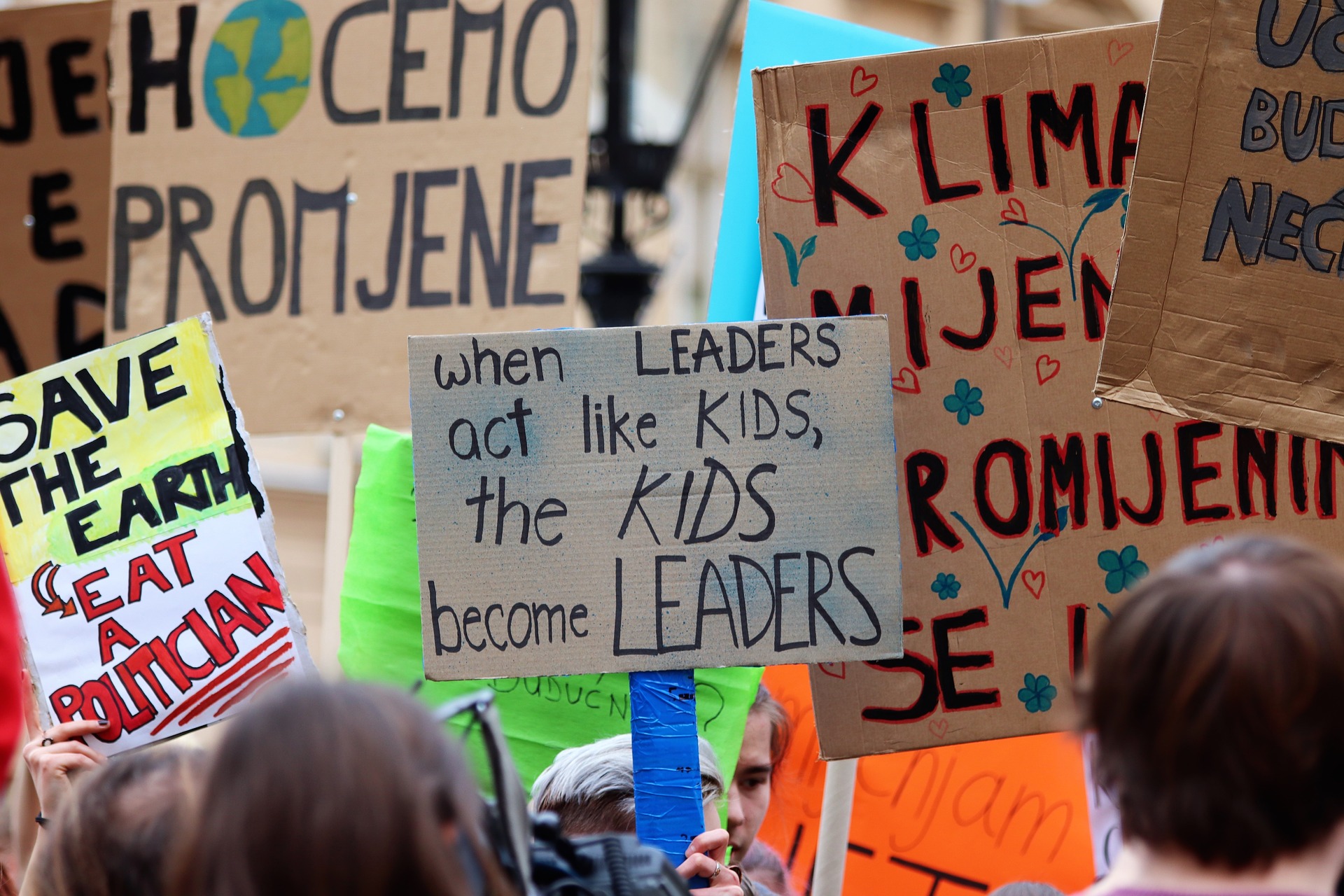 POSTPONED: Researchers Turning Activists: Climate Emergency and the Alliance between Scientists and Environmental Activists
PLEASE NOTE THIS EVENT HAS BEEN POSTPONED DUE TO UPCOMING INDUSTRIAL STROKE ACTION AND WILL BE REARRANGED AS SOON AS POSSIBLE
Over the past year the unfolding crisis of climate change was brought back to public attention and the political agenda thanks to environmental protests by Extinction Rebellion, Fridays for Future and others. Many researchers, who work on climate change and its wider consequences, came forward to speak out and support the protests, some even joined the protesters in the streets. However, usually academics are reluctant to go beyond communicating science and to become political activists. Many researchers feel that a boundary between science and politics must be upheld to maintain the credibility of science beyond political ideologies and agendas. But is that feasible and sensible in the context of climate emergency? The restraint has led to criticism from civil society, who at times express frustration over academics' reluctance to support them more openly and radically. Which role and stance should and can researchers adopt? Can and should researchers be activists? What are the benefits, what are the dangers? These questions are not only relevant for researchers interested in climate change but equally to researchers working on gender, racism etc. And of course there are important links between climate change, feminism, racism, inequality etc. In this workshop we will discuss the climate emergency from various perspectives (incl. eco-feminist perspective and why climate crisis is a racist crisis) and we will discuss scholar activism in the age of climate emergency.
Research: to sensitise students to climate emergency and how the climate crisis may be relevant to their own research. Students will be encouraged to relate various themes linked to climate change to their own work.
Visionary & Practical: to gain a better understanding of scholar activism and consider ways in which their own visions of a better future might be translated into action. Students will be encouraged to think beyond impact, to envision what they can do beyond mainly offering critique.
Julia Steinberger: Climate Emergency – What science tells us
Rupert Read: Climate Emergency – Philosophical/ civil society perspective
Niamh Moore: Climate Emergency – Feminist perspective
Anupama Ranawana: Climate crisis as a racist crisis
PGRs reflect in pairs how climate emergency relates to or should relate to their research (start over lunch)
PGRs feedback what they discussed in pairs in interaction with the speakers
Paul Routledge: What is scholar activism?
Paul Chatterton: Our Future Leeds
PGRs discuss in pairs on how (scholar) activism is relevant to their work
Panel discussion on the research activism link with all speakers: Questions to be discussed
Should the boundary between science and politics be upheld?
Which role and stance should and can researchers adopt?
Can and should researchers be activists
What are the benefits, what are the dangers if researchers turn activists?
PGRs ask panellists questions, discuss with them research and activism
Workshop leader and speakers
University Academic Fellow in Political Science Informatics, University of Leeds
Victoria has been the University Academic Fellow in Political Science Informatics at the University of Leeds POLIS since 2015. Her research interests lie in applying mathematical and computational research approaches to social and political science research questions. Victoria works on a wide range of topics including anti-Semitism, political participation, democratisation, development, sustainability and segregation. Recently she has been researching public goods dilemmas, specifically how societies can respond to the climate crisis, and in combining data science and experimental methods.
Professor of Social Ecology & Ecological Economics, University of Leeds
Professor Julia Steinberger researches and teaches in the interdisciplinary areas of Ecological Economics and Industrial Ecology at the School of Earth and Environment and the University of Leeds. Her research examines the connections between resource use and societal performance. She is interested in quantifying the current and historical linkages between resource use and socioeconomic parameters, and identifying alternative development pathways to guide the necessary transition to a low carbon society.
Reader, School of Politics, Philosphy, Language and Communication studies, University of East Anglia
Rupert Read has worked at the University of East Anglia for the past 20 years. His research interests are within the philosophy of language, Wittgenstein, Kuhn, the Philosophy of Literature and Film, Philosophy of Psychology and Eco-philosophy. Rupert is also a prominent spokesperson for Extinction Rebellion.
Senior Lecturer and Deputy Director of Research Ethics in SSPS, University of Edinburgh
Niamh's research is centrally concerned with're-visioning' an eco/feminist politics of sustainability, by applying the lens of sustainability in new contexts. This holistic approach links environmental sustainability with human and non-human health and well-being, asking how we can sustain collective and personal movements towards social justice, and how the very practice of research and research methods, might be reworked to sustain a more-than-human world.
Professor in Contentious Politics and Social Change, School of Geography, University of Leeds
Professor Paul Routledge's research interests include critical geopolitics, climate change, social justice, civil society, the environment, and social movements. In particular, Paul's research has been concerned with two key areas of interest: the spatiality of social movements in the Global South and Global North; and the practical, political and ethical challenges of scholar activism.
Visiting Researcher at Oxford Brookes University
Anupama's doctoral work focused on religious political thought in the global political economy. She has  over eight years of research experience in both academic and policy based work.  Anupama's experience also spans the local and the global, having worked for organisations such as Oxfam GB and Caritas Canada, as well as the Centre for Policy Alternatives, Sri Lanka.  At the university level, she has taught courses on International Political Economy, Democracy and Conflict, Theories of International Relations and on Religion and International Development. Her research, teaching and professional experience has involved her in projects that have examined the following topics: faith and climate change,  civil society in developing contexts, transitional justice, peacebuilding and reconciliation, international development, critical political economy, gender and development,  postcolonial and decolonial approaches to the political economy. She is currently working on issues of climate change and racism.
Professor of Urban Futures, School of Geography, University of Leeds
Paul Chatterton is a writer, researcher and campaigner. He is Professor of Urban Futures in the School of Geography. He is currently Director of the University's Sustainable Cities Group which has launched the ground breaking MSc Sustainable Cities. Paul is also co-founder and resident of the award winning low impact housing co-operative Lilac. He has gone forward to help set up Leeds Commuity Homes to help promote community-led housing.
Students are responsible for arranging transport to all Pathway specific organised training. The WRDTP cannot reimburse you for travel to and from Pathway training sessions.