On the 19 June 2019, over 100 doctoral researchers from the Universities of Hull, Leeds, York, Sheffield Hallam, Manchester Metropolitan, Sheffield and Bradford came together at the WRDTP 8th Annual Conference, held at the University of Leeds.
The conference was centred around the UN 'Sustainable Development Goals;' their scope, challenges and links to Social Sciences Research.
In the morning, WRDTP Director Ruth Blakeley chaired a Panel of research experts to discuss the meaning of the 'Sustainable Development Goals,' how the SDGs had influenced their own research, the challenges of attaining the SDGs and how future research would be effected by or could affect the SDGs. The panel were:
Rodrigo Morreno-Serra, Reader (Associate Professor), University of York
Lucie Middlemiss, Associate Professor in Sustainability, University of Leeds
Jean Grugel, Professor of Development Politics, University of York
Dorothea Kleine, Professorial Research Fellow, University of Sheffield
Richard Crisp, Reader at the Centre for Regional Economic and Social Research (CRESR), Sheffield Hallam University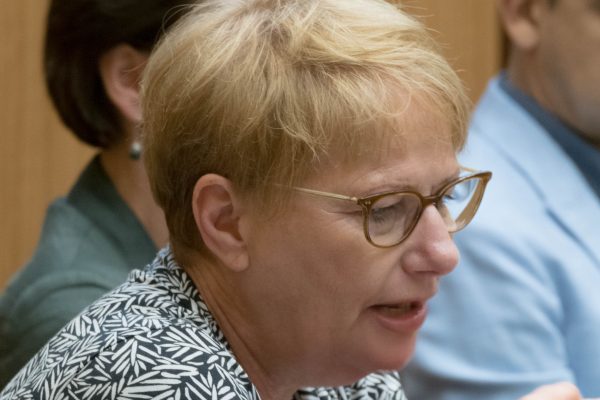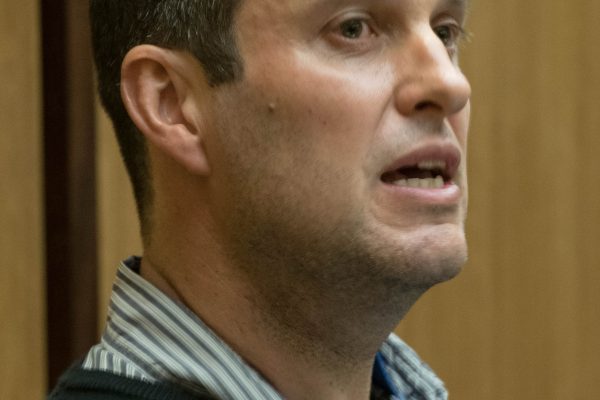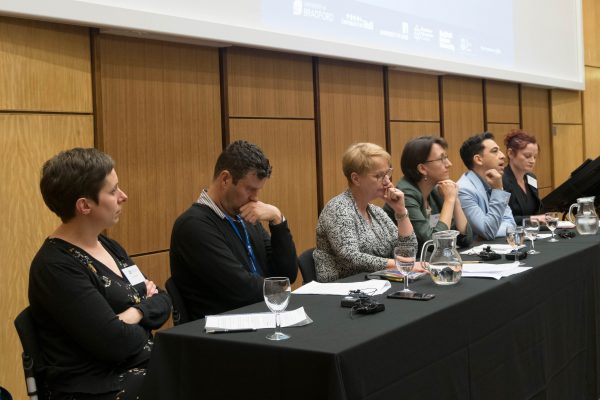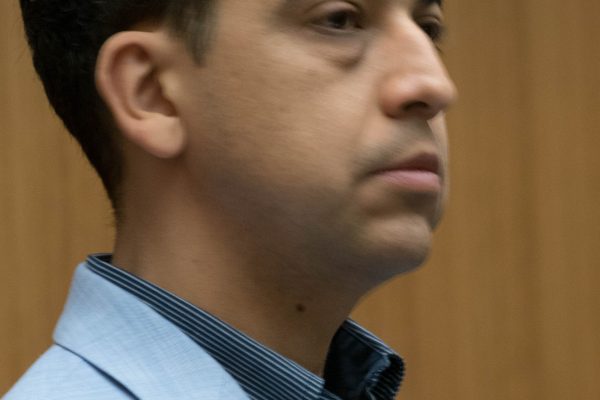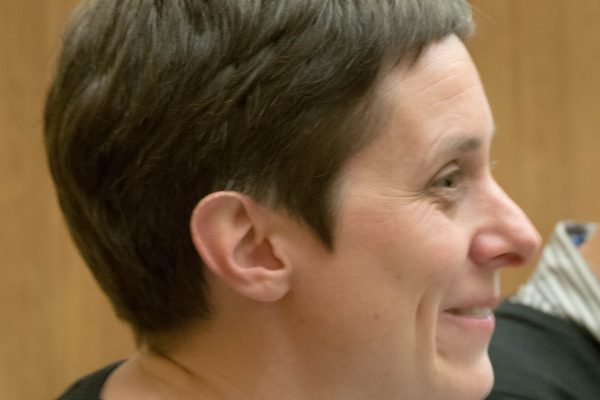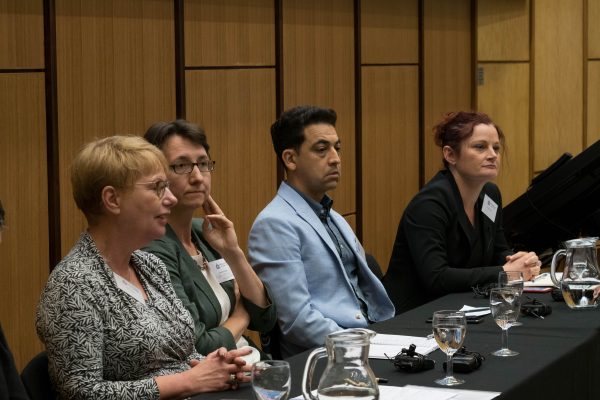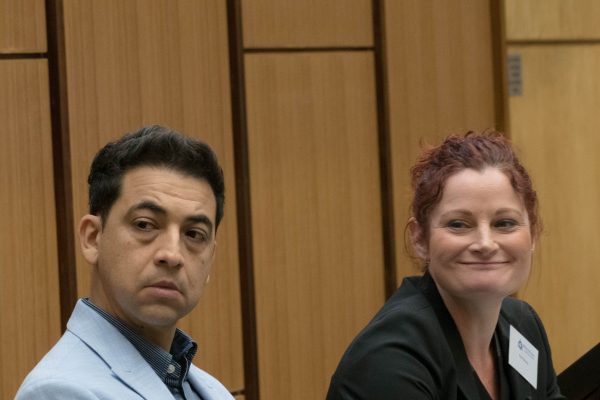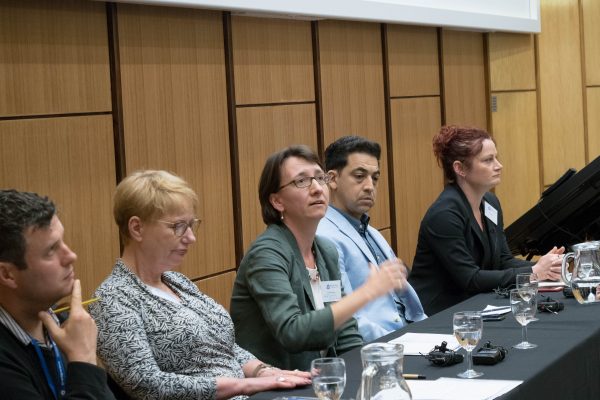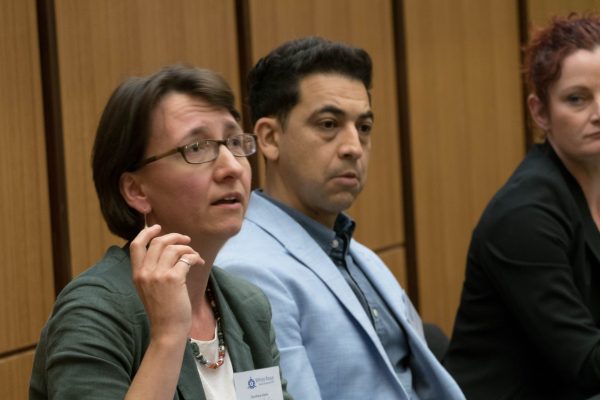 The WRDTP annual conference got off to a fantastic start with a panel discussion with our experts, Jean Grugel, Dorothea Kleine, Lucie Middlemiss, Richard Crisp and Rodrigo Moreno Senna. All panellists agreed that the Sustainable Development Goals provide an important framework for addressing serious global inequalities, particularly in terms of holding key actors to account. Attaining them was neither viewed as likely, especially not by 2030, but to varying degrees, the panellists felt that this was beside the point. Panellists offered some important reflections on the extent to which all states have embraced them and are attempting to incorporate them into policy.  There was particular criticism of powerful developed states which, in some cases, have had a tendency to see the SDGs as tools for addressing development issues in the Global South, while failing to take seriously poverty and inequality closer to home. Concerns were also raised about how governments might prioritise some goals over others, and highlighted the risks that women and girls would continue to be the lowest priority for many states. Partnership between social sciences academics, businesses, civil society actors and international institutions was considered to be absolutely critical to helping achieve the SDGs. The discussion among the panellists generated many questions, valuable reflections, and critical insights from the audience and I think many of us could have continued the conversation well into the afternoon.
During the lunch break time was set aside for networking and viewing the student poster exhibition entries. We were very pleased this year with the number of posters presented (20) and the high standard of all of the entries. Voting was tight but a winner and 2 runner's up (who received £50 and £20 vouchers respectively) were chosen by student conference attendees. These were: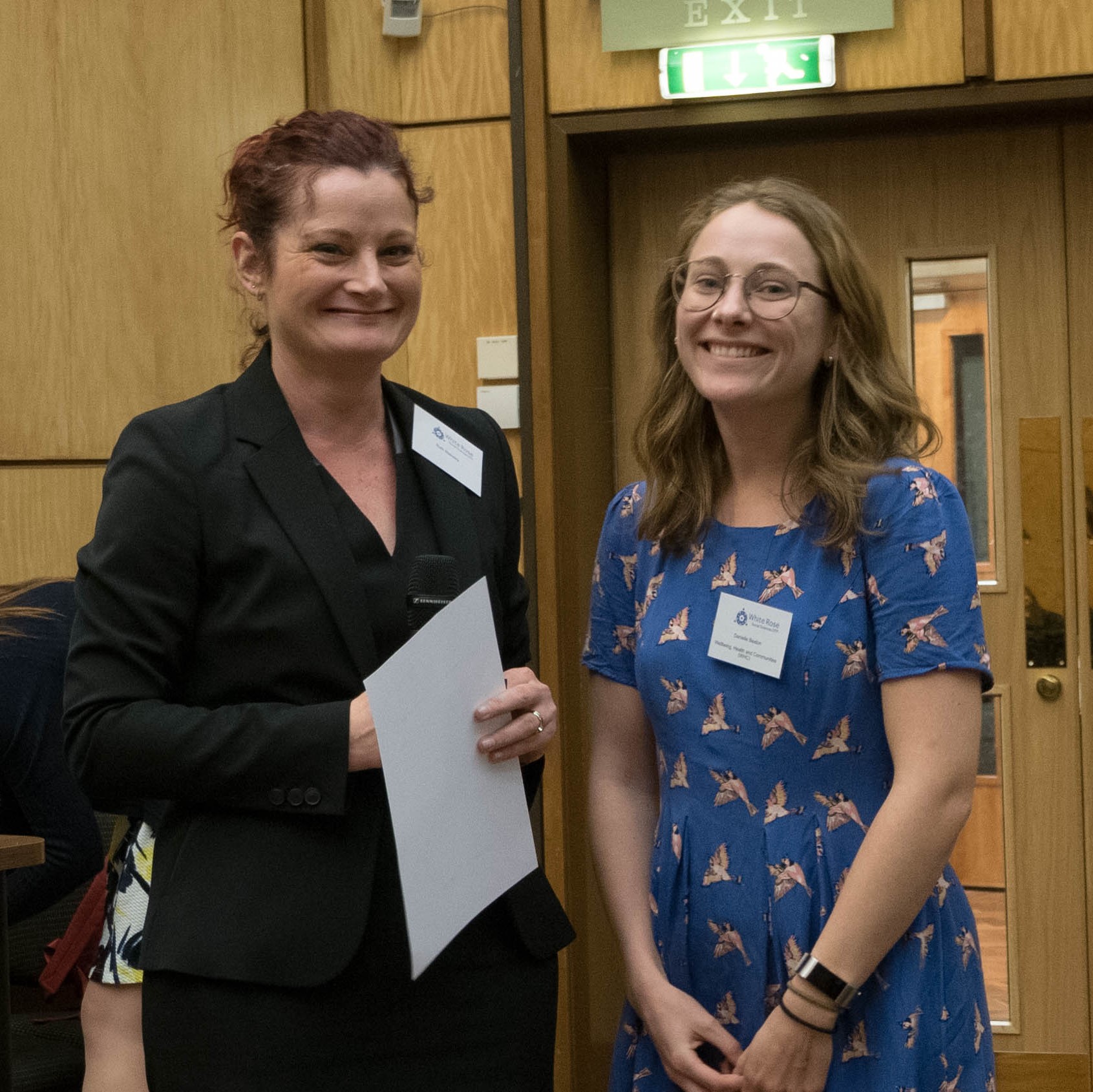 Winner, Danielle Beaton
"What is the function of self-compassion in the relationship between Attention Deficit Hyperactivity Disorder (ADHD) and mental health?"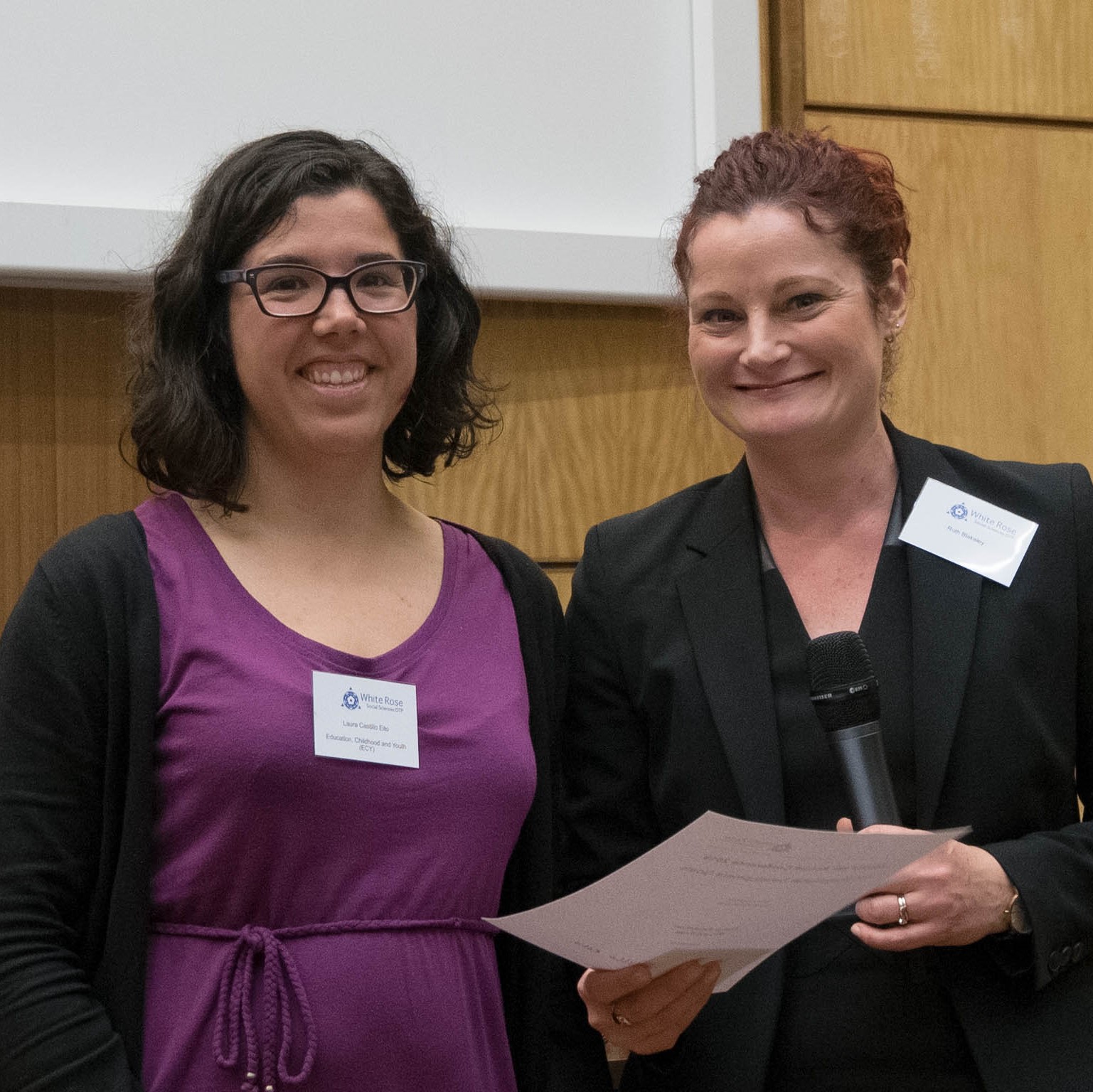 1st Runner-up, Laura Castillo-Eito
"Reducing youth violence: a multi-level meta-analysis"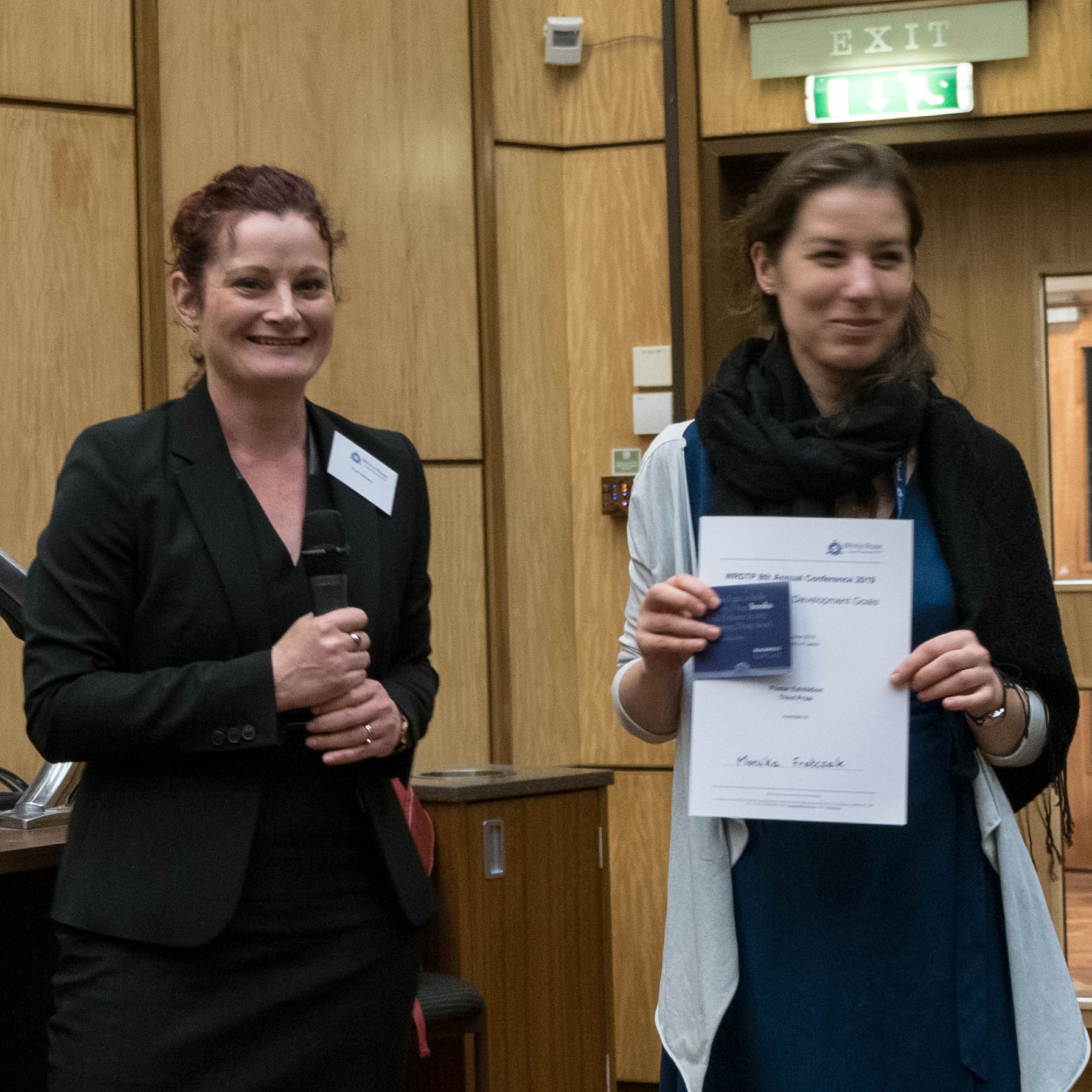 2nd Runner-up, Monika Fratczak
"Data visualisation, emotions and participation"
Immediately following the networking lunch, postgraduate research students attended the afternoon Pathway specific sessions. During these sessions, several PGR's delivered presentations discussing their research and how they could relate their research to one or more of the Sustainable Development Goals. The most successfully received presentation in each of the afternoon Pathway sessions won a £30 Blackwells voucher. The winners were: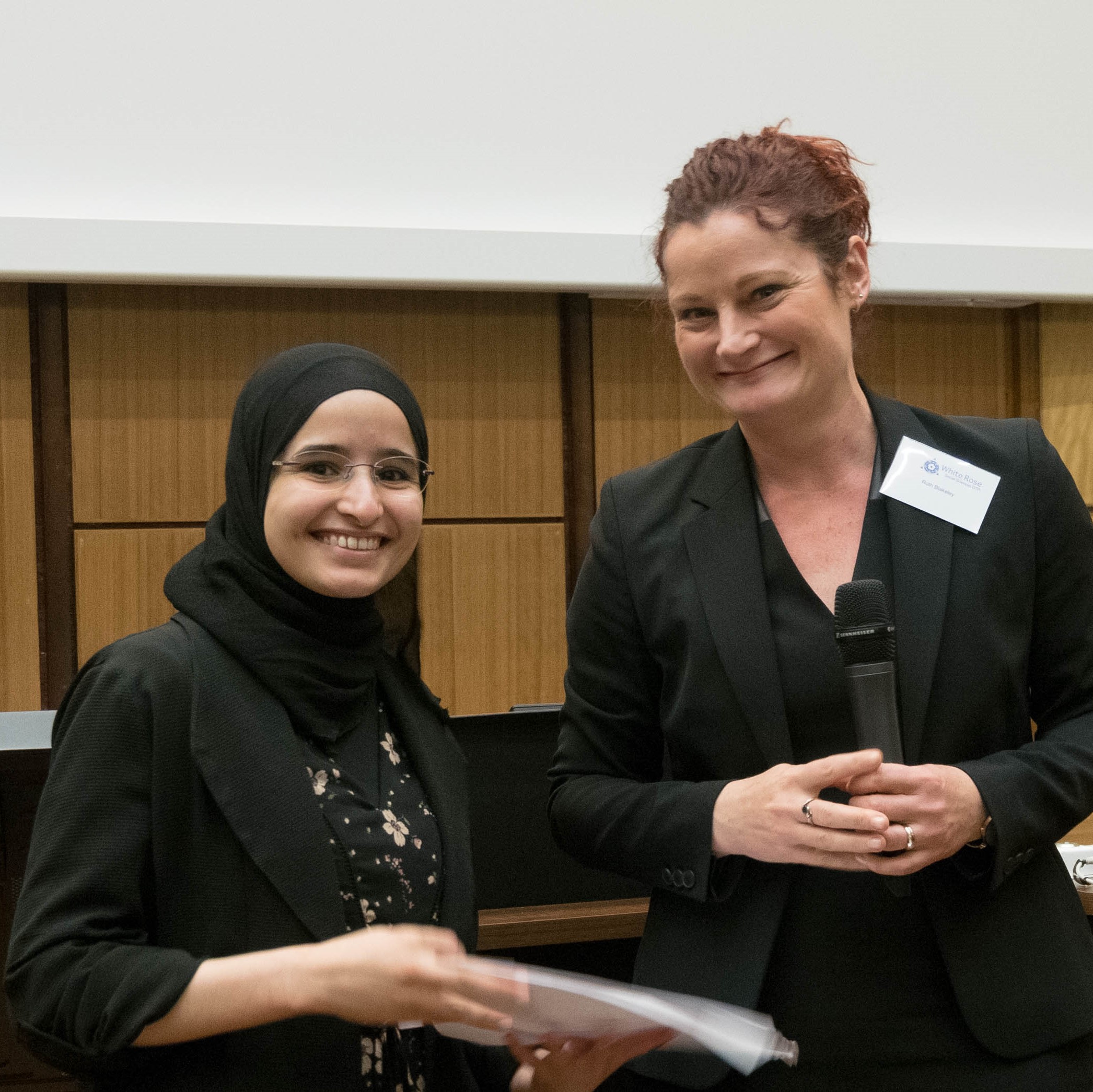 Arwa Omar, Education, Childhood & Youth (ECY)
"The contribution of executive function domains to theory of mind and academic achievement"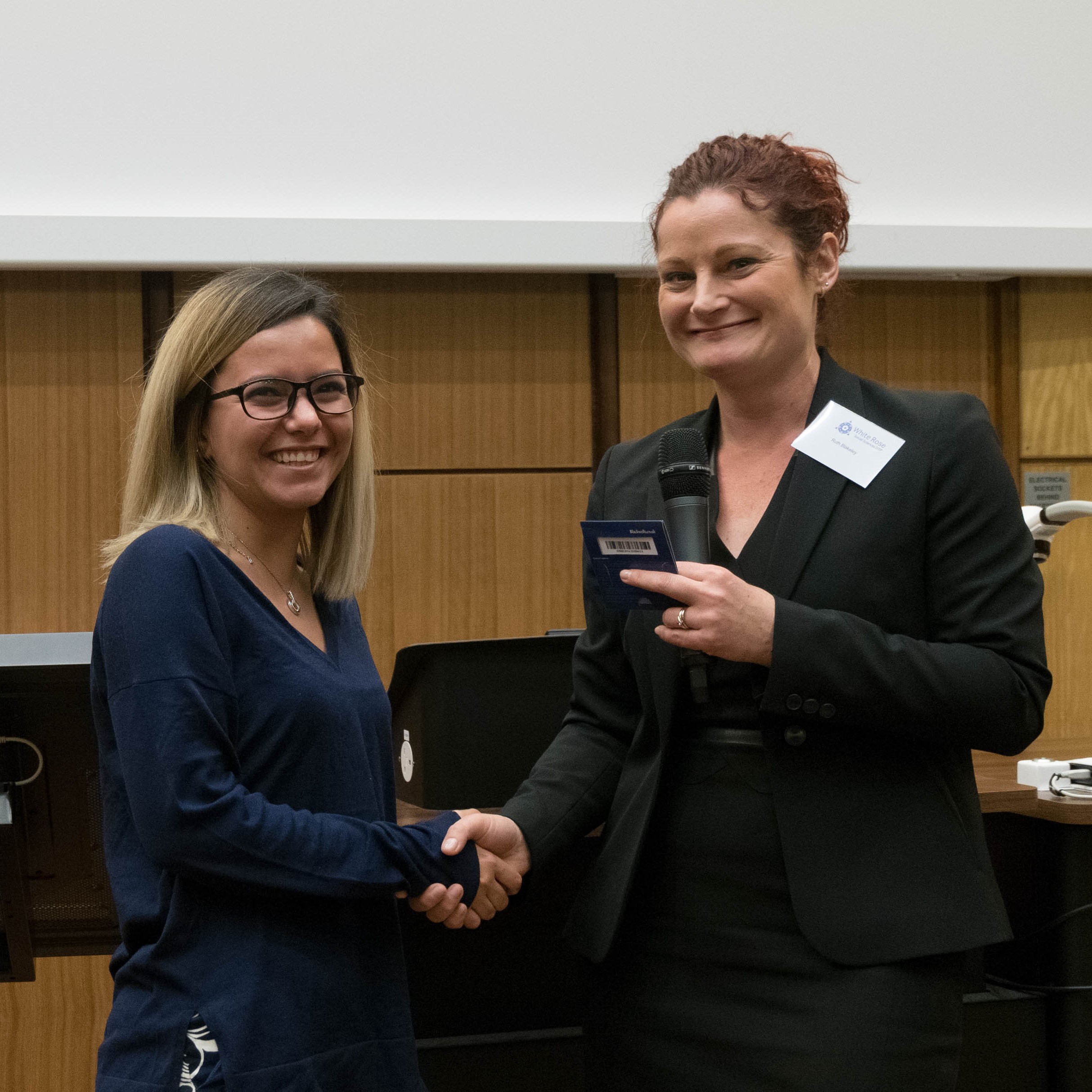 Ola Al-Haddid, Sustainable Development, Management & Economic Productivity (SMP)
"An investigation into the impact of the mining industry on SDG 6-Cleaner Water and Sanitation in Jordan"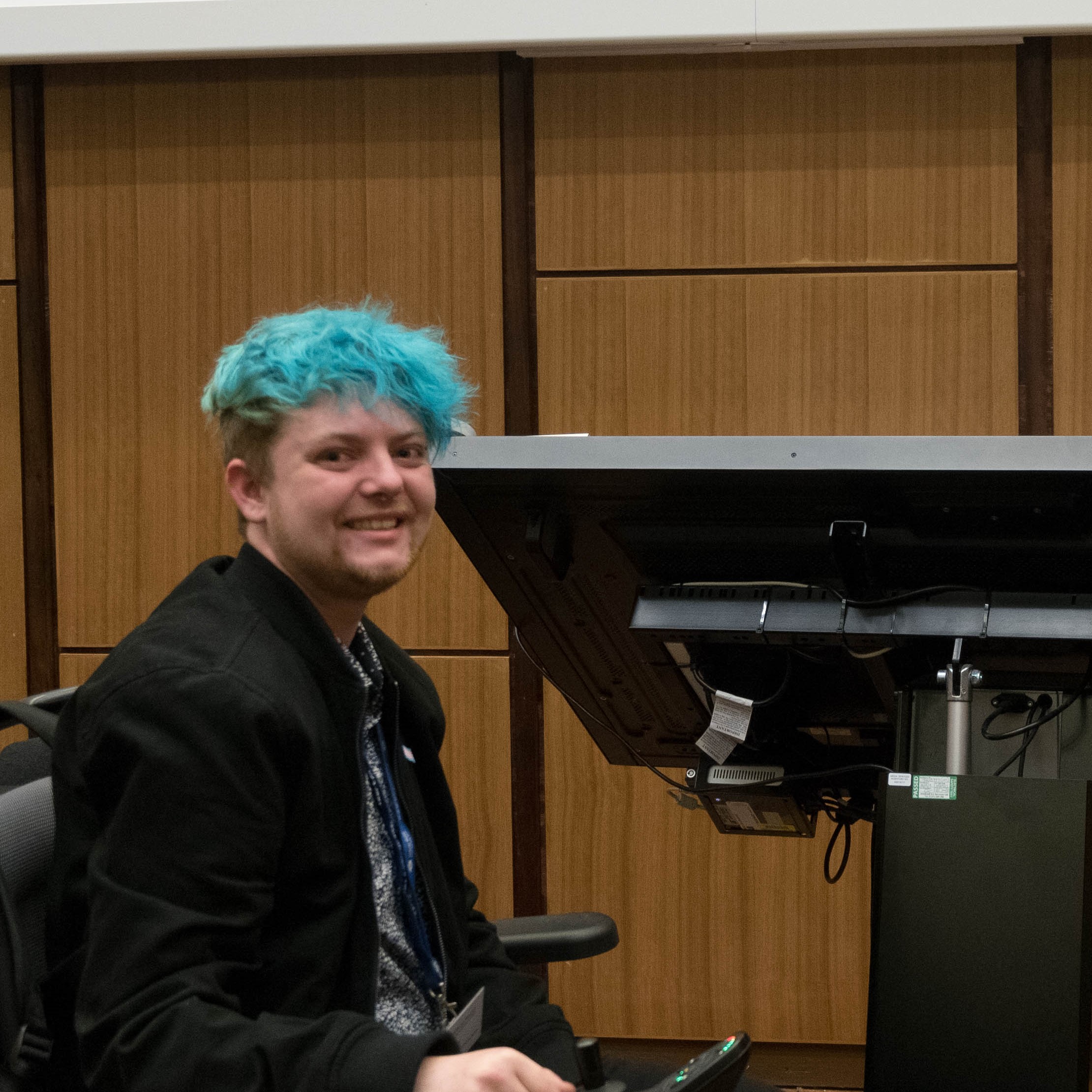 Tyler Mills, Well-being, Health & Communities (WHC)
"Exploring Masculinities in Transgender Men"
Arran Ridley, Data, Communication & New Technologies (DCT)
"'Good' Data/Vis"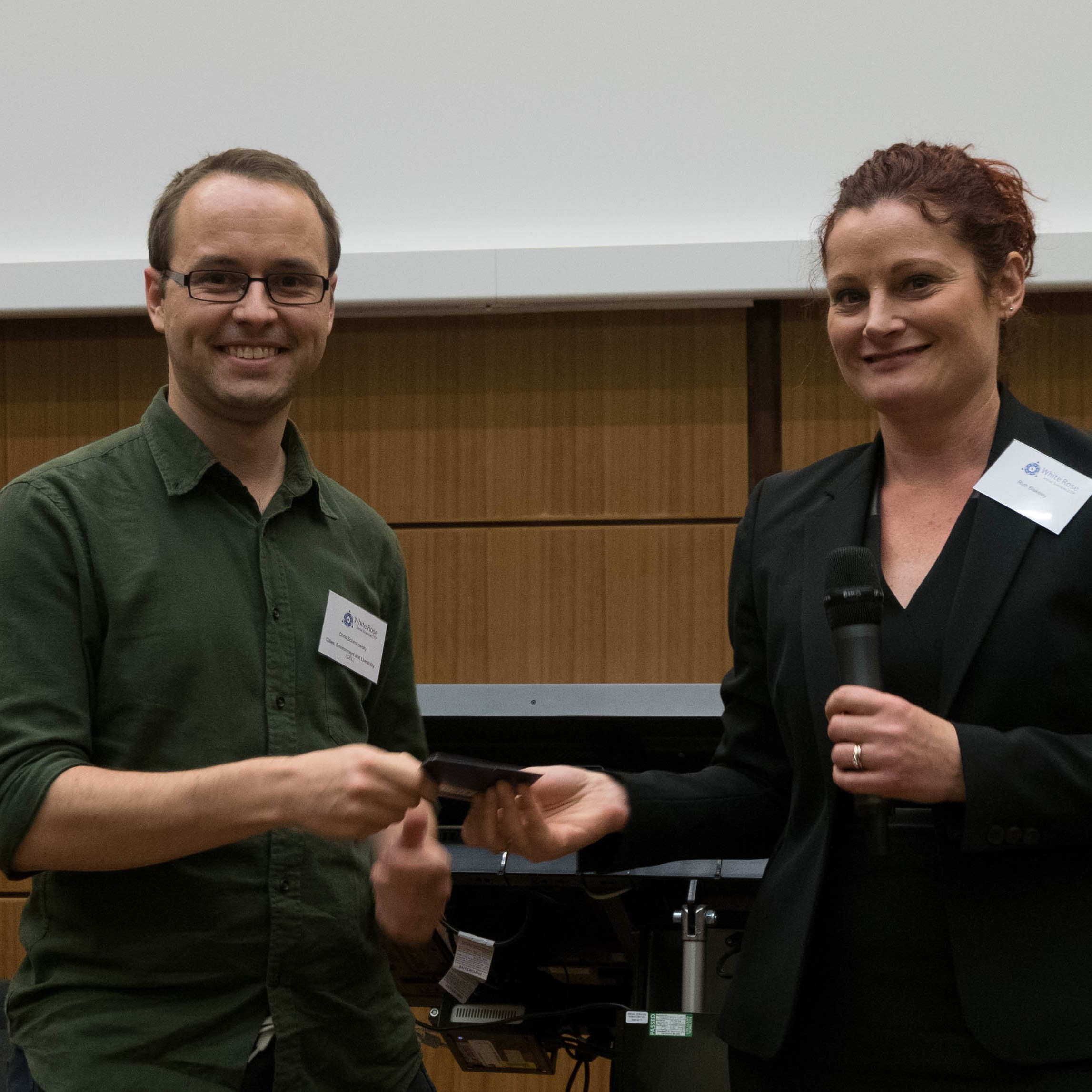 Christoph Schimkowsky, Cities, Environment & Liveability (CEL)
"Everyday incivilities and their regulation in contemporary cities - the case of Tokyo"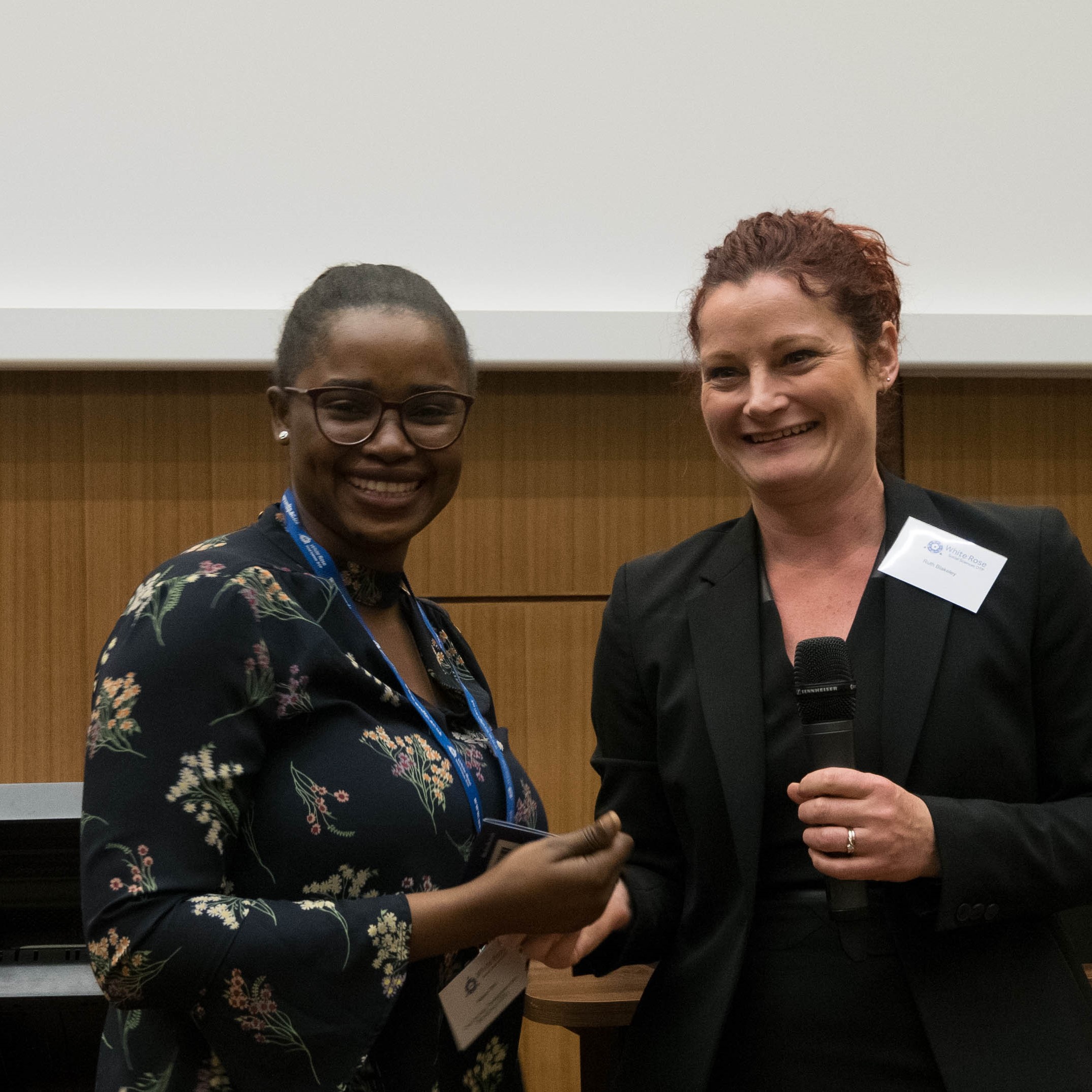 Alesia Ofori, Civil Society, Development and Democracy (CDD)
"How a small mining community calls for synergy among the SDGs"
We greatly enjoyed joining you at the 8th Annual Conference and are looking forward to seeing you again at our events over the next academic year. Be sure to keep an eye on the training and events calendar here to see what training is coming up.