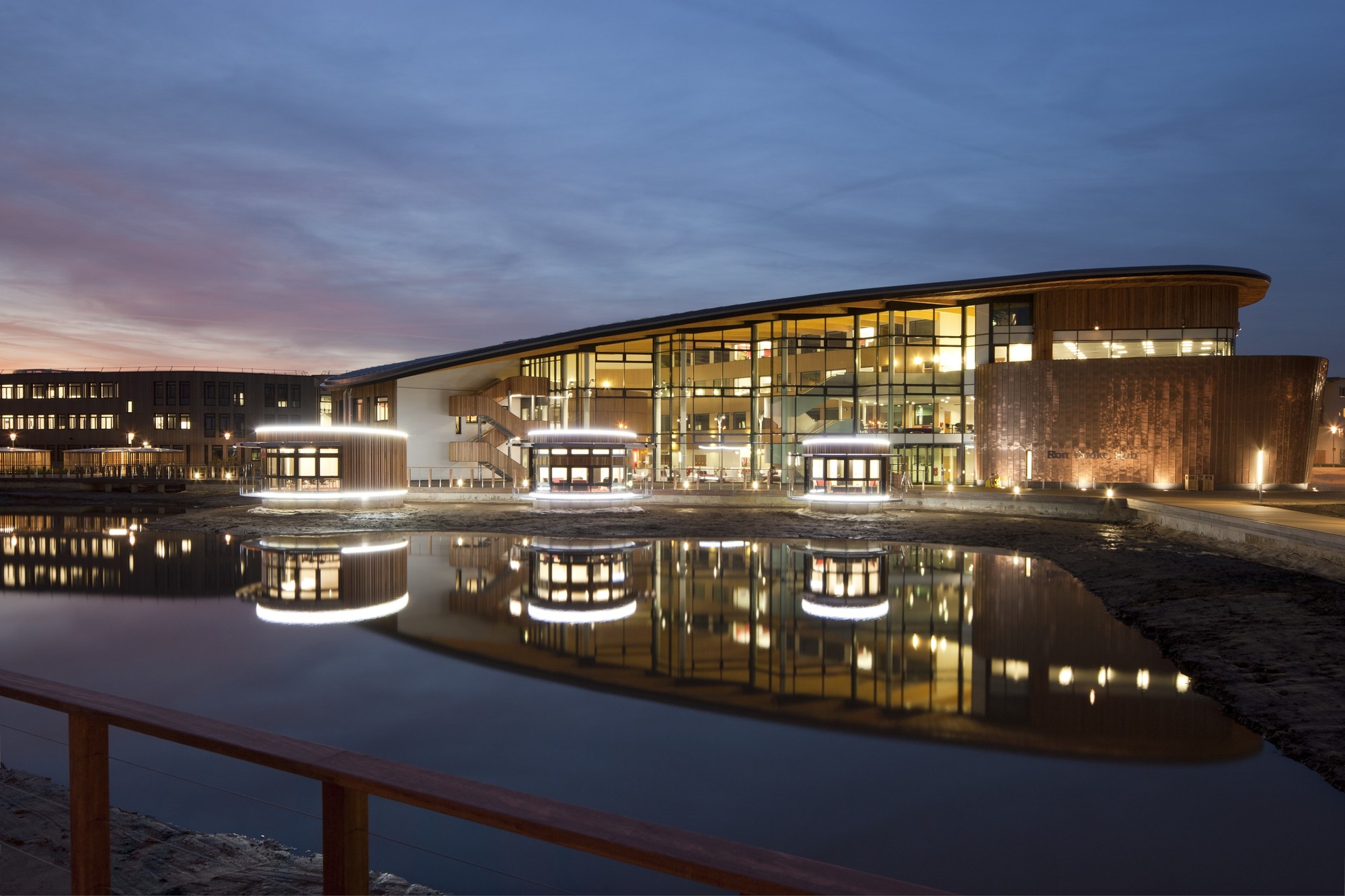 WRDTP Welcome Event
All new PhD Social Sciences doctoral researchers from the Universities of Bradford, Hull, Leeds, Manchester Metropolitan, Sheffield, Sheffield Hallam and York are warmly invited to attend the White Rose Doctoral Training Partnership Welcome Event, 18 October 2019, at The Ron Cooke Hub, University of York.
This is a compulsory event for ESRC funded PhD students (i.e. PhD students who are starting their 1st year of study in the academic year 2019/2020. If you attended a WRDTP Welcome Event whilst completing your MA Social Science Research degree during academic year 2018/2019 please note you do not have to attend on the 18th October but please inform the WRDTP office via training@wrdtp.ac.uk).
Students beginning their Masters in Social Science Research in the academic year 2019/2020 are also welcome to attend, studies permitting.
Supervisors are also invited to join us at this event.
Registration & Refreshments
Collect your Delegate Pack & Name Badge upon arrival
Welcome & Introduction to Doctoral Training
Ruth Blakeley, WRDTP Director, University of Sheffield
Ruth Blakeley joined the University of Sheffield in 2017 as Professor of Politics and International Relations, and Director of the White Rose Doctoral Training Partnership for the Social Sciences.
After completing an MSc and PhD in International Relations at the University of Bristol, her first post was as a lecturer in International Relations at the University of Kent. In 2015, she was promoted to Professor. She held several leadership positions at Kent, including Head of School of Politics and International Relations (2016), and Sub-Dean and Director of Graduate Studies for the Faculty of Social Sciences (2012-2015).
Professor Blakeley is the Lead Editor of the Review of International Studies, a journal of the British International Studies Association (BISA), published by Cambridge University Press. She was the Honorary Secretary of BISA from 2012 to 2015, and is a member of the editorial advisory boards for several journals
Professor Blakeley's research and teaching focus on international security, terrorism and political violence, and human rights.
What is Impact for Research: Expert Panel
Christina Beatty, Sheffield Hallam University
Kate Reed, University of Sheffield
Lawrence McNamara, University of York
Time will be allocated for Q&A during this Panel talk
Christina is a Professor of Applied Economic Geography in CRESR where she leads the centre's Data Analysis and Policy Team. She has over 25 years' of experience in undertaking applied policy and evidence based research. During that time she has managed many national research and evaluation projects utilising large scale data intensive and mixed method approaches to understand the spatial impacts of policy initiatives. She is especially interested in the intersection of welfare reform, labour market policy, housing policy and regeneration policy, and how this relates to the underpinning regional and local economic geography of Britain. Her work often highlights the uneven impact of policy decisions and how this can result in unintended consequences in different types of places across Britain.
In recent years, her work has focused on estimating the cumulative impact, as well as individual elements, of welfare reform and its uneven impact on people and places. As well as many local studies, she has undertaken national studies funded by Scottish Parliament, the Financial Times, Joseph Rowntree Foundation and Oxfam. Christina also led the quantitative strand of research on the three year evaluation of The Impact of the Changes to the Local Housing Allowance System of Housing Benefit for DWP. She previously led the data strand of the ten year evaluation of New Deal for Communities for CLG.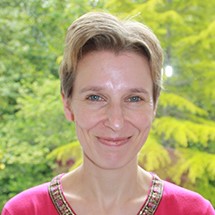 Kate joined the University of Sheffield's Department of Sociological Studies in January 2004 as a Lecturer in Medical Sociology. She conducted her undergraduate and postgraduate degrees at Liverpool, Lancaster and Southampton. After completing her PhD in 2000 at the university of Southampton, Kate held a lectureship from 2000-2003 in Sociology at the University of Kent before moving to the University of Sheffield.
Kate's research focuses on two areas: the social and ethical implications of genetic screening and the impact of novel technological application in medicine. These interests are reflected in two of Kate's most recent projects. The first was a project funded by the The Wellcome Trust which focused on exploring the gendered nature of genetic screening in pregnancy. The second, a recently completed British Academy funded project on Magnetic Resonance Imaging (MRI) use in pregnancy. The findings from this project were recently presented at an interdisciplinary dissemination event funded by the Sociology of Health and Illness Foundation (December 2013). Kate is currently collaborating with the medical school and local NHS to develop this imaging work further, focusing in particular on the role of imaging in post-mortem. She is also continuing to develop research bids in the area of genetics, family history and health.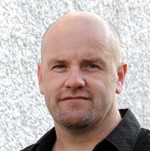 Dr Lawrence McNamara joined the University of York Law School in 2017 having previously been an academic in Australian law schools for ten years before moving the to the UK in 2007 to take up a post at the University of Reading where I was a Reader in Law and Director of Postgraduate Research. In 2013, Lawrence left the university sector to join an NGO, the British Institute of International and Comparative Law (BIICL), where he was Senior Research Fellow and Deputy Director of BIICL's Bingham Centre for the Rule of Law. Lawrence currently still holds a position part time at the Bingham Centre.
Lawrence works on a range of issues relating to accountability and transparency, and has particular expertise around national security and the media. His recent and current projects include: Opening up closed judgments: Balancing Secrecy, Security and Accountability (funded by the Joseph Rowntree Charitable Trust); Respecting private rights, pursuing public interests: Parliamentary scrutiny of the private sector (funded by the British Academy); and work on official secrets in submissions to the Law Commission's Review of the Protection of Official Data.
Communication for Impact
Katie Pruszynski, Research Marketing and Communications, Interdisciplinary Centre of the Social Sciences, University of Sheffield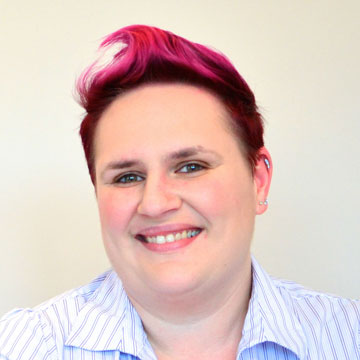 Katie Pruszynski is the Faculty of Social Science's Research Communications and Marketing Manager. She works with academics from every department to raise the profile of the world-leading research undertaken within the Faculty.
Katie is particularly focused on championing the truly interdisciplinary approach of SPERI and the Faculty's other research institutes. She is committed to helping the Faculty's researchers become effective advocates for their research. She works in close partnership with the Faculty's Partnerships, Impact and Knowledge Exchange team (SSPIKE) to identify and cultivate opportunities for our academics to apply their expertise and achieve meaningful change.
Katie has over a decade of experience in communications. She began in the financial services sector before spending five years as the senior aide to an MP. She has provided speechwriting, communications and media consultancy to political candidates, charities and business leaders. She has a Masters Degree in Political Communication.
White Rose University Libraries – Sharing access, information and skills
Faculty Librarian for Social Sciences, University of York Library
My Experience as a Doctoral Researcher – current PhD students share their experiences as Doctoral Researchers
Tahir Abass, School of Law, University of Leeds
Tamara Satmarean, Department of Psychology, University of Sheffield
Buffet Lunch
Doctoral Researcher Poster Exhibition
Networking
Pathway Meetings
Your chance to meet the Pathway Directors and other doctoral researchers in your pathway and plan your networking/training activity for the coming year
Afternoon tea/coffee/cakes will be available during the Pathway meetings
Wrap up and final comments
Ruth Blakeley, WRDTP Director, University of Sheffield
Announcement of the winner & runners up of the WRDTP Welcome Event Poster Exhibition
As in previous years, we will be holding a research poster competition at this year's Welcome event. This is primarily aimed at 2nd and 3rd year PhD students but is open to all PhD students at any stage of their research.
If you would like to exhibit a poster at the Welcome Event please click on this link and complete the form, giving an abstract of approx 200 words as to the nature of your research.
Poster guidelines: all posters must be A0 size and include your name, contact details, university, department, funder and relevant logos, if appropriate. ESRC-funded students should note further branding guidance can be found here.
The winning poster will be awarded a £50 book voucher prize. 2 runner up prizes of a £20 gift voucher will also be awarded.
Travel – A free coach will be provided for the University of Leeds and from the University of Sheffield (for University of Sheffield and Sheffield Hallam University students).
University of Sheffield coach
Departs: 8.00am (please arrive by 7.45am to ensure you are on the coach), Durham Street outside University of Sheffield students union (bus stop outside the Octogon centre)
Return: 4.30pm outside the Ron Cooke Hub, University of York – depending on traffic students should expect to arrive in Sheffield approx 6.00pm
University of Leeds coach
Departs: 8.00am (please arrive by 7.45am to ensure you are on the coach), Parkinson building steps
Return: 4.30pm outside the Ron Cooke Hub, University of York – depending on traffic students should expect to arrive in Leeds at approx 5.45pm
Students travelling from the University of Bradford, University of Hull, and Manchester Metropolitan Universities should arrange transport to this event and will be able to claim back reasonable travel expenses through their University's student expenses claim procedure.